Sony

Sony ZV-1 II

Our top pick

The second generation ZV-1 brings with it the number one feature that people were asking for – a wider lens. It also adds additional autofocus features, a new 3 capsule microphone and a vastly improved touchscreen interface.

Pros

Wider lens
Additional autofocus features
Better microphone

Sony

Sony ZV-1

Still excellent

The ZV-1 is Sony's original compact vlogging solution. The main downside is that the lens isn't as wide, but it offers a few things that the mark II doesn't. It has OIS, better slow motion and a longer zoom range with a wider aperture.

Pros

Optically stabilised lens
Better slow motion capabilities
Longer zoom range

Cons

24mm isn't really wide enough
Sony's entry-level vlogging camera, the ZV-1, has proven to be a popular option with content creators everywhere, whether they're newcomers looking for an affordable entry point, or established players looking for something more compact and lightweight.
There has always been one chief complaint, though, and that's the fact that the ZV-1's lens isn't really wide enough for vlogging at arm's length. With the release of the ZV-1 II, that has finally been addressed, but there are plenty of other changes, too.
If you're wondering which one to buy, you're in the right place. We weigh up the pros and cons of each camera, right here.
Specs, availability and pricing
The original Sony ZV-1 went on sale in May 2020, and hit the shelves in early June of the same year. It has been available to purchase ever since and carries an MSRP of $799.
The Sony ZV-1 II was announced on May 23 2023, and will begin shipping on June 15. The price has increased to $899 for the second generation.
| | Sony ZV-1 II | Sony ZV-1 |
| --- | --- | --- |
| Sensor Size | 1-inch type Exmor RS CMOS | 1-inch type Exmor RS CMOS |
| Video Resolution | 4K 30fps | 4K 30fps |
| Photo Resolution | 20MP | 20MP |
| Battery | NP-BX1 | NP-BX1 |
| Size | 105.5×60.0x46.7 mm | 105.5×60.0x43.5 mm |
| Weight | 292g | 294g |
| Lens | 18-50mm equiv. f/1.8-4 | 24-70mm equiv. f/1.8-2.8 |
Design and features
The ZV-1 and ZV-1 II both look very similar, but there are a few small changes to the chassis on the second-generation model. The most important, arguably, is that the tripod thread on the base of the camera has shifted to be further away from the battery / SD card door, so that you can actually open it when a quick-release plate is attached.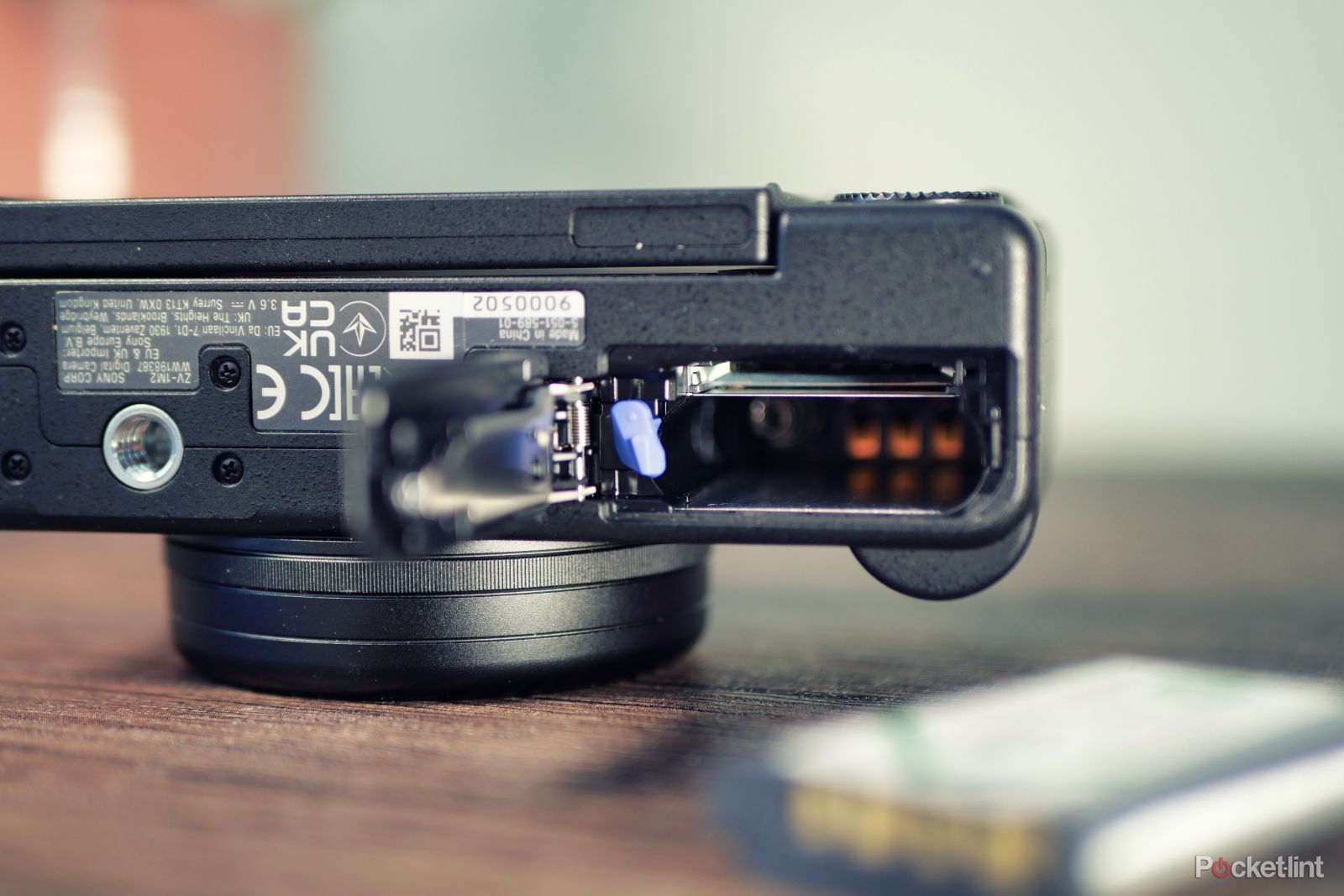 Its location is still not ideal, it's not in line with the lens, which makes using a monopod feel kind of awkward, but it's an improvement in terms of usability.
The grip is now made from the same hard plastic as the rest of the chassis, whereas the original ZV-1 had a slightly rubberised grip. Not something that makes much of a difference in use, but it's a change all the same.
In a similar vein, the deadcat toupe that attaches to the top of the camera is made from a different material on the ZV-1 II as well. This is purely an eco-conscious decision, as far as we can tell. It seems to work just as well, but it's now made from recycled PET bottles, which is better for the planet. This theme extends to the packaging which is entirely recyclable, and the camera body, which is made with Sony's SORPLAS recycled plastic compound.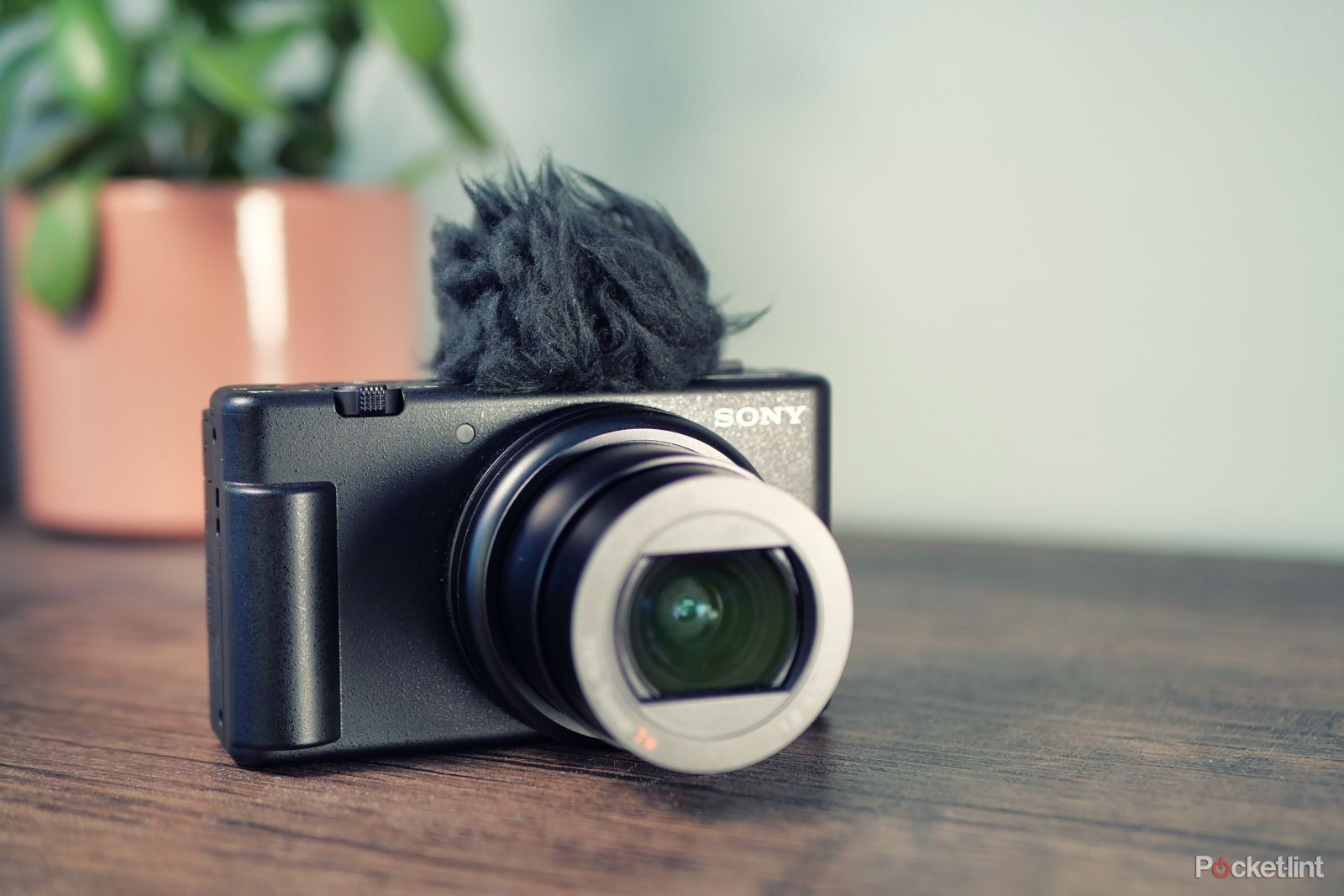 Otherwise, they're very similar in size and weight, and almost impossible to tell apart, at a glance.
One of the biggest changes, in terms of user experience, is that the ZV-1 II benefits from Sony's new touch-driven menu interface. You can now swipe around the menu system, and it's much more intuitive than the system on the ZV-1.
There are a lot more touchscreen control buttons on the ZV-1 II, as well, this gives you quick access to far more camera features with the exact same amount of physical buttons on the chassis.
Video and photography
The ZV-1 cameras are all about vlogging, so it's no surprise that the majority of differences between the two models are in the video features.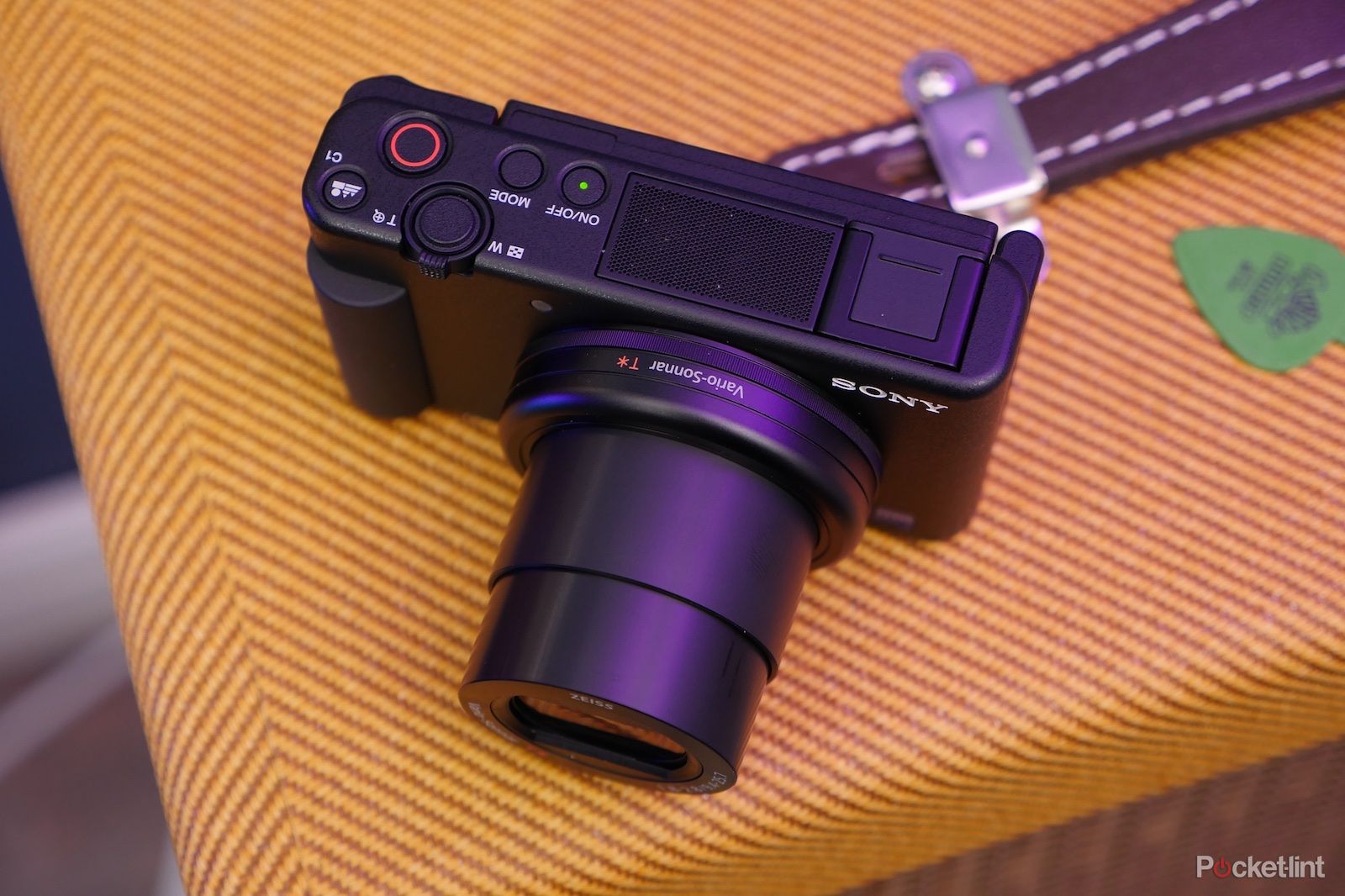 We've already mentioned the new lens, that's probably the biggest selling point for this new camera, but it's not all good news. The original ZV-1 has a 24-70mm equivalent zoom lens with an f/1.8 to f/2.8 maximum aperture. The ZV-1 II, on the other hand, sports an 18-50mm equivalent, with a range of f/1.8 to f/4.
This means that the ZV-1 II is wider, which is typically what you want for vlogging, but it doesn't have as much reach. It's also much slower at 50mm, with just an f/4 aperture, compared to f/2.8 at 70mm on the original ZV-1. However, the ZV-1 II's lens has a closer minimum focal distance, so it's better for close-up shots.
There's more to the story, too. The ZV-1 has both optical image stabilisation in the lens, and electronic stabilisation in the body. The ZV-1 II does away with the OIS entirely, relying completely on electronic SteadyShot to smooth out your footage. This means that if you want stabilised footage, you're always going to have a noticeable crop (roughly 21mm equivalent), which begins to negate some of the extra width offered by the new optics.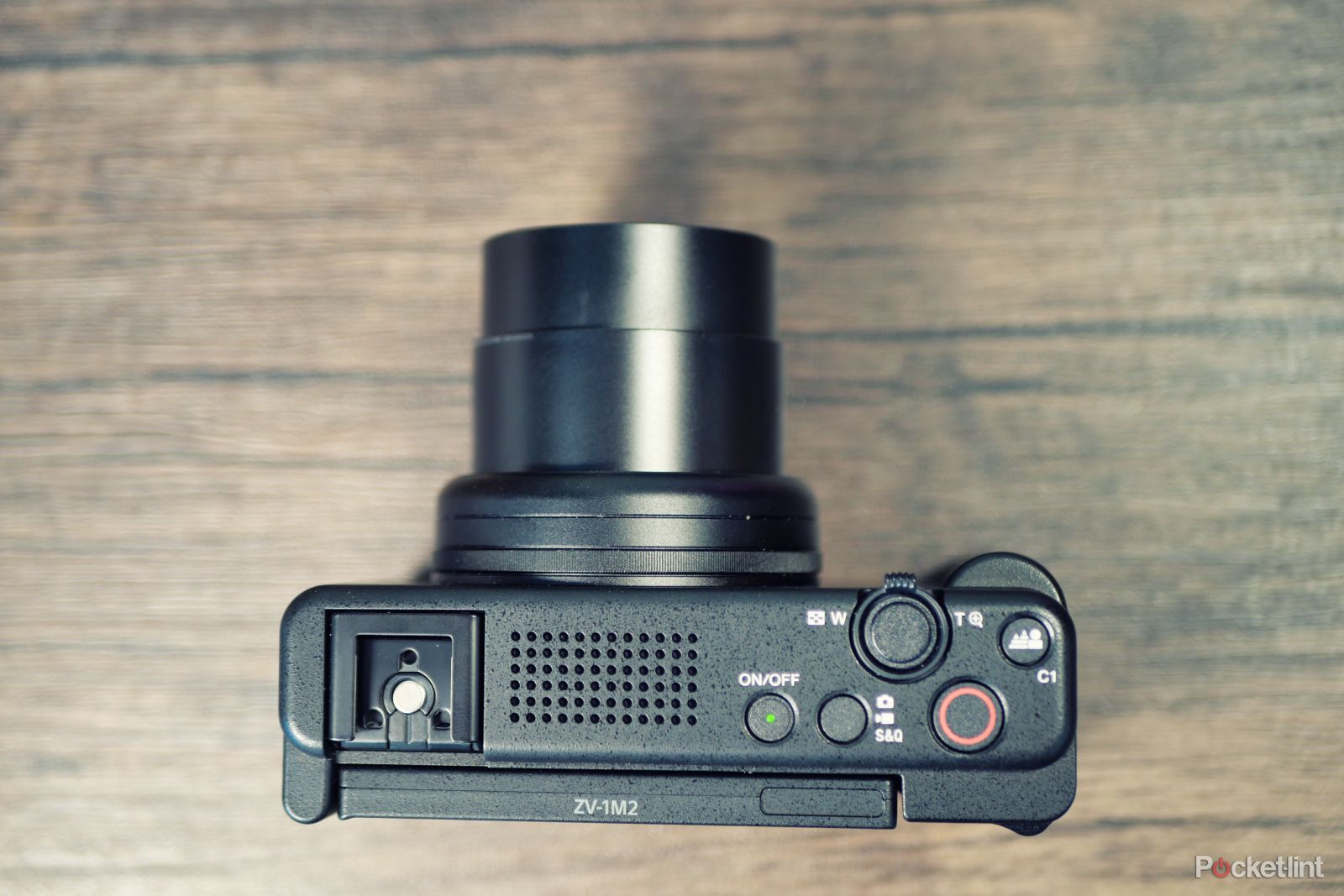 Still, the ZV-1 II is wider, even with the crop, and it addresses the main complaint that people had about the first model. We can't help but wish that Sony kept the OIS in play, though.
Thankfully, the wider lens isn't the only thing that the Z-V1 II brings to the table. It also has some improved autofocus features, which have been inherited from the pricey ZV-E1. This includes multi-face recognition, which automatically stops down the lens to keep multiple faces in the focal plane. Very handy when filming in groups, as you don't have to worry about where the focus priority is set. There's also animal focus tracking in video on this model, whereas the original was limited to stills only.
The microphone quality has been improved, too. The ZV-1 II packs the same great 3-capsule microphone that was introduced on the ZV-E10. It offers the ability to set your audio focal point to the front, rear or all directions depending on what you're filming – and it can intelligently select the priority on its own, too. Comparatively, the Z-V1 offers only a directional microphone, so speaking from behind the camera won't offer great results.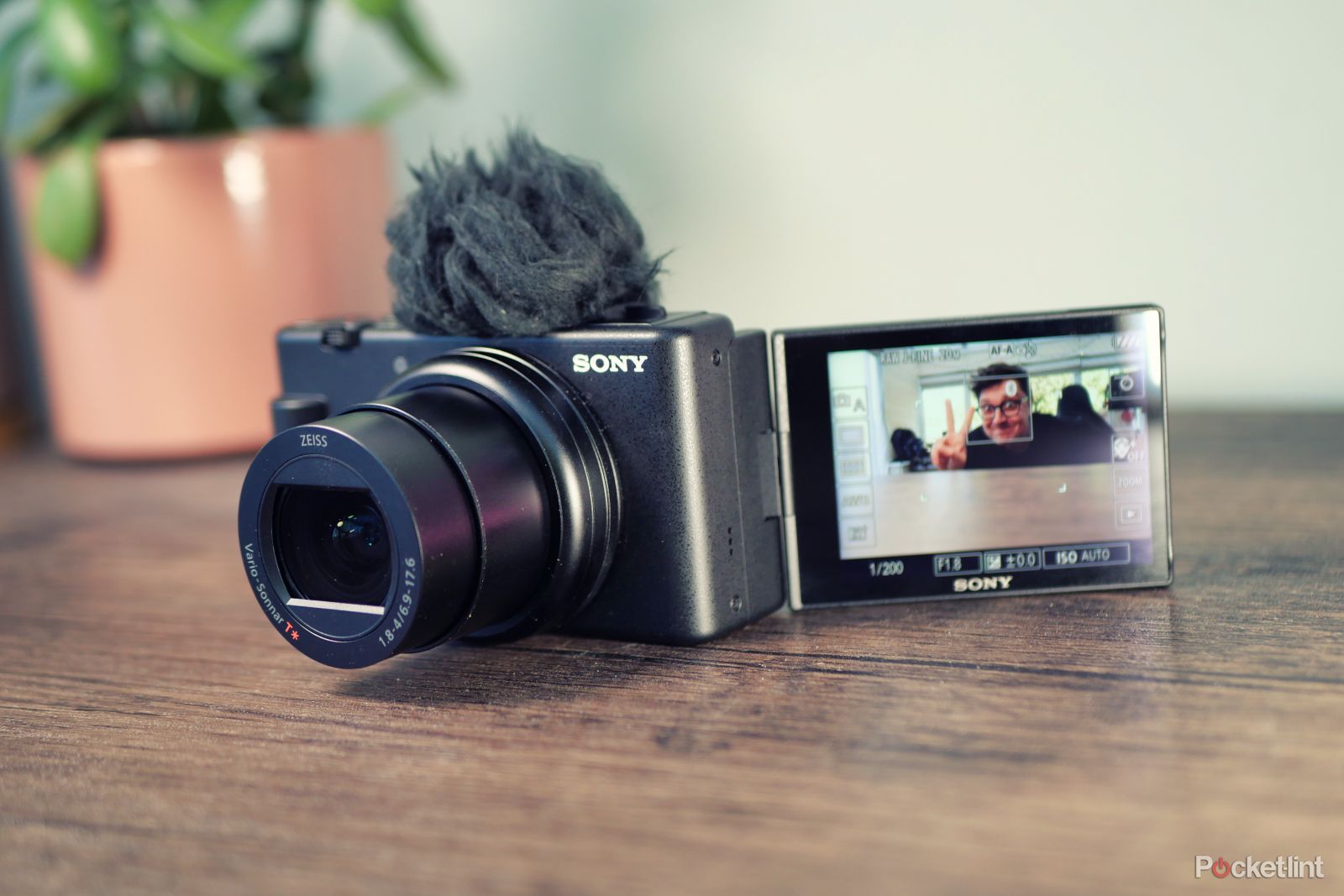 Other new features include cinematic vlog mode, which adds black bars for a widescreen look along with new picture styles. Both models benefit from product showcase mode, which allows you to hold products up to the camera without the focus always trying to stick to your face. And also, background defocus, which is a simple way to open up your aperture with a dedicated button, for those less familiar with manual settings.
While both of these cameras are designed primarily for video shooting, they can both take pictures, too. We haven't come across any real differences in the photographic abilities, aside from the lens and the convenience of the new touchscreen controls.
Conclusion
Overall, we'd say that the ZV-1 II is the superior camera – mainly thanks to the upgraded microphone, wider FOV, touchscreen controls and additional autofocus modes. However, with the $100 jump in price, the decision isn't quite as clear-cut as we'd like it to be.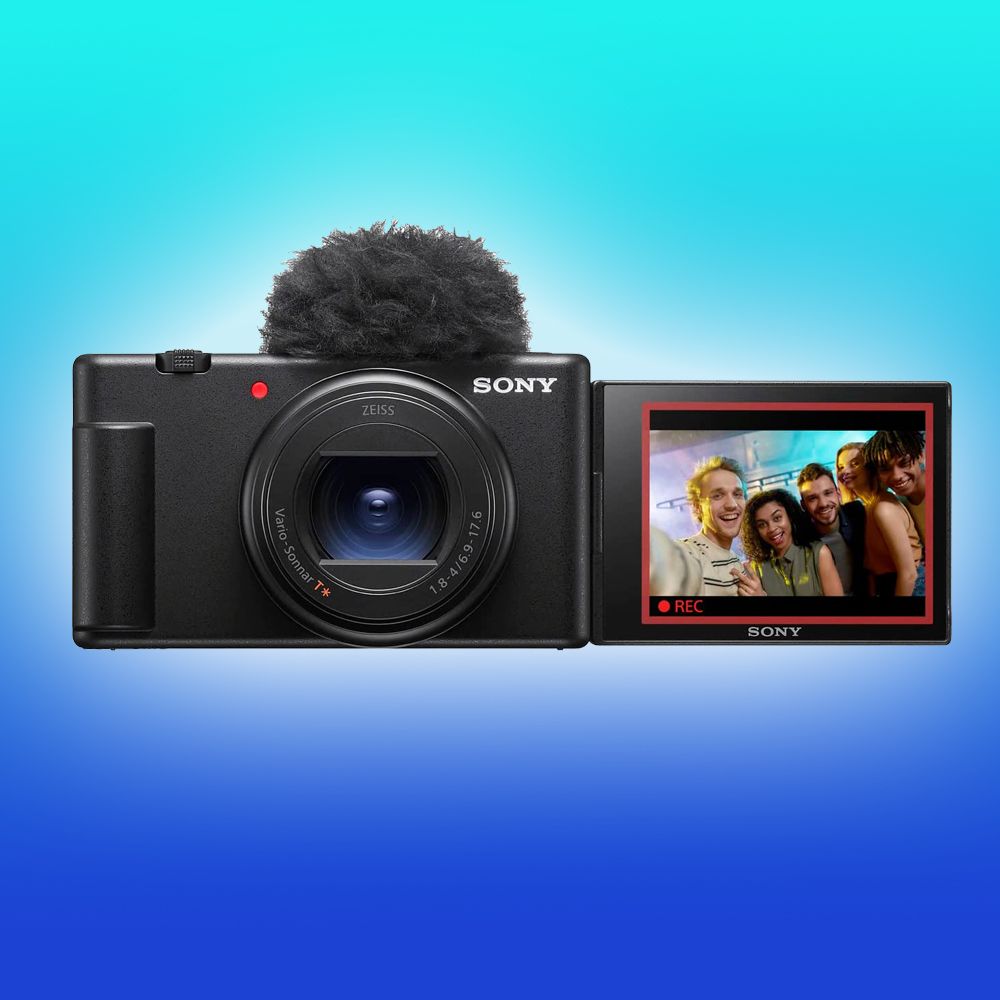 Sony
If you can do without the features mentioned above, you can save some cash and get a few features that the second-generation model doesn't offer. There are more slow-motion options on the original ZV-1, you get OIS on the lens, and you can shoot at longer focal lengths with a wider aperture, too.
Thankfully, Sony hasn't killed off the original ZV-1 just yet, it's still available as a more affordable option. So, if it fits your needs better, you can opt for the original instead.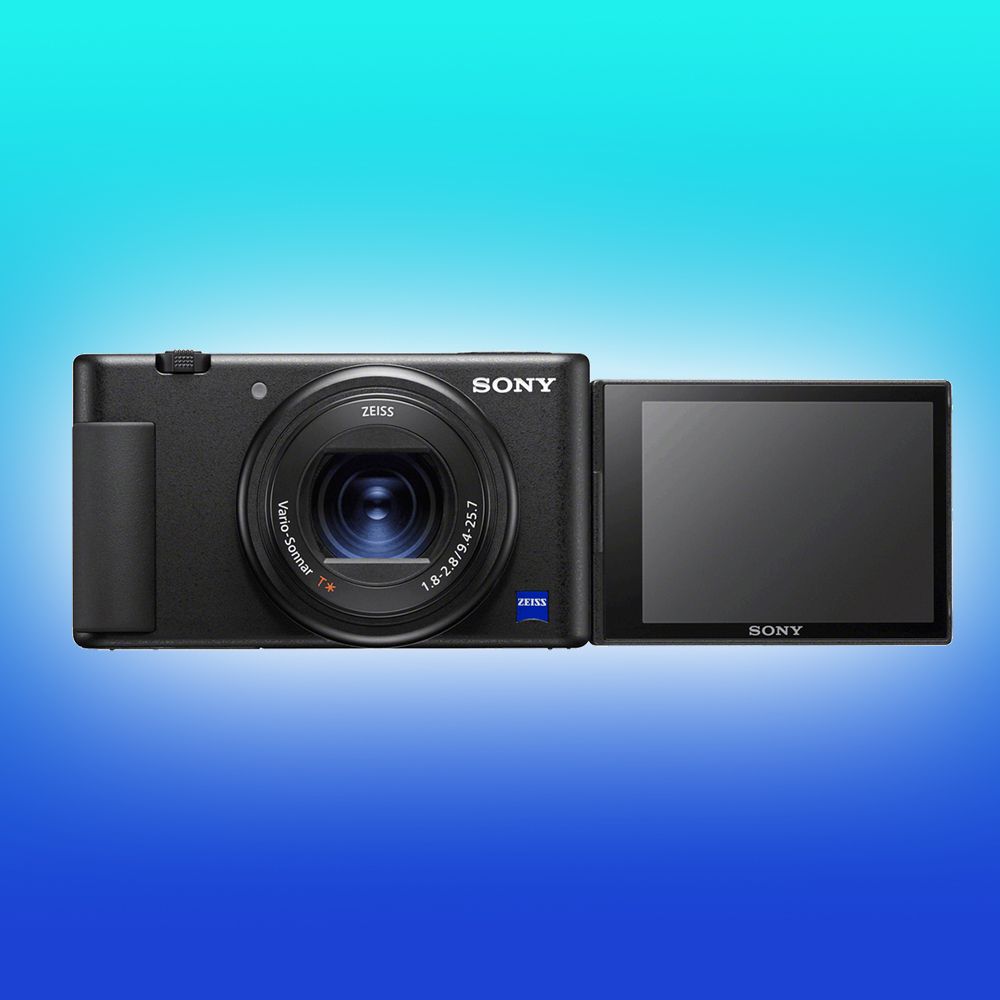 Sony
Whichever camera you choose, you'll benefit from excellent image quality and superb autofocusing, all in one of the lightest and most compact bodies around.
Source link