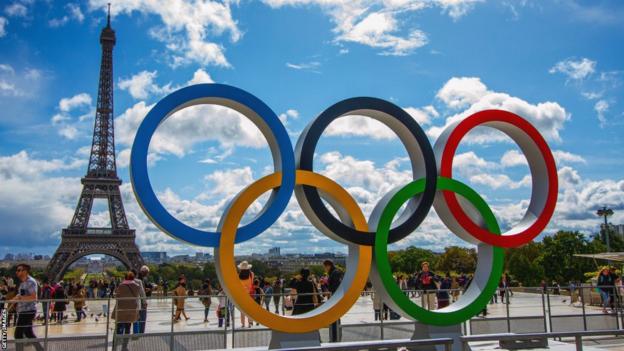 France will deploy 35,000 security and military personnel to protect the Paris 2024 Olympic Games opening ceremony from threats including drone attacks.
The opening ceremony will take place along a 6km stretch of the River Seine, featuring 160 boats with athletes and officials from more than 200 countries.
Crowds of more than 600,000 people are expected to line the route.
"Drones represent a totally new threat," said French interior minister Gerald Darmanin.
"We've done a lot of work on the classic threat, whether it's delinquents, whether it is a person armed with a weapon, a bomb… We know how to detect and combat this threat.
"The arrival of drones loaded with explosives in the theatre of civilian operations is new. There is no certainty this threat will materialise, but it is the hardest to stop."
The Paris 2024 opening ceremony will be the first held outside of a stadium at a summer Games.
Organisers are planning to install the Olympic flame on the Eiffel Tower, although not on the top of the monument.
The 2024 Olympics take place from 26 July to 11 August.
Source link