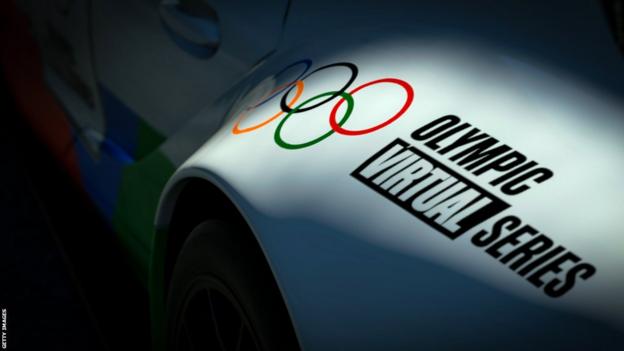 A shooting competition created in the video game Fortnite has been added to the inaugural Olympic Esports Series.
The event will take place on a virtual island built in the online game on behalf of the International Shooting Sport Federation.
It will feature 12 players selected from the Fortnite Champion Series, an online knockout tournament featuring some of the game's best players.
The Olympic Esports Series will take place in Singapore from 22-25 June.
It will be run by the International Olympic Committee, which organises the modern Olympic Games and Youth Olympic Games.
Players in the shooting event will be tested on their target aiming accuracy just as sport shooters would in real-life competition.
Archery, baseball, chess, cycling, motorsport, dance sport, sailing, taekwondo and tennis are the other esports, using games such as Gran Turismo 7 and Just Dance.
Fortnite, a battle royale game that became a global sensation after its launch in 2017, has more than 400 million players around the world.
The game is generally free to download, but makes money from in-game purchases of items such as costumes and dance moves.




Source link