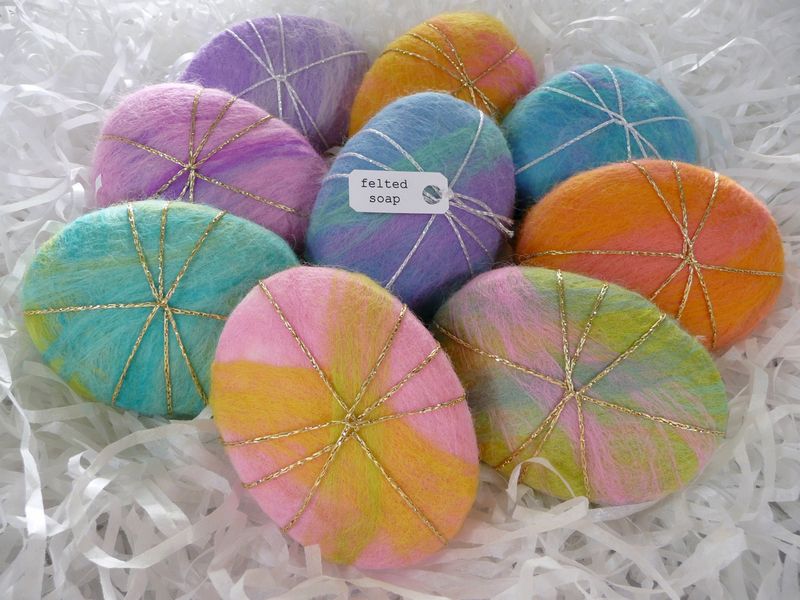 You've probably seen soaps at markets nicely covered in a smooth surface of felt.  You might even have tried to make them yourself, I know I did!  But the results were a bit hit and miss, some worked and some really didn't.  When I came across this tutorial this week it looked like they had really thought about how to get great results every time!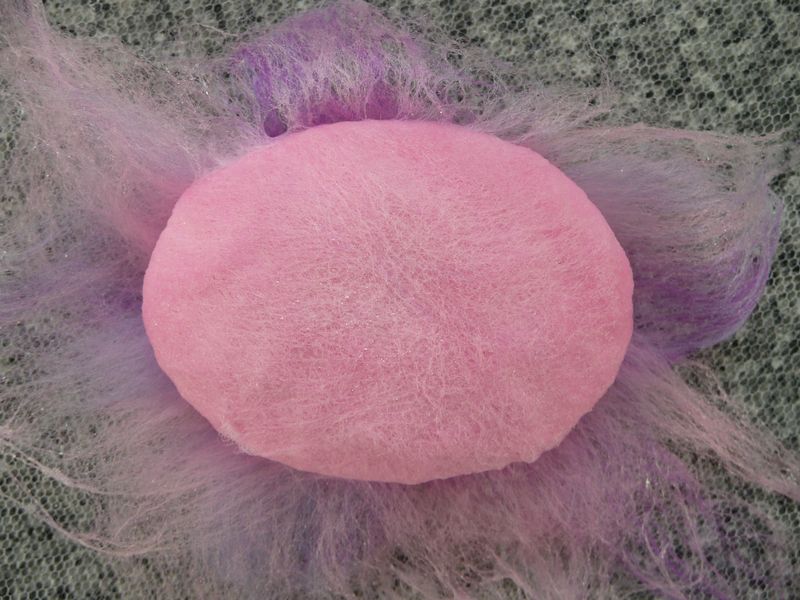 This easy step by step shows you how to create fabulous felted soaps that are successful and gorgeous at the same time!  Just adding in a couple more steps can take your ill fitting, holey and probably not going to last long first attempts to successful, proud to give to friends and family, creations!
Click here to get to the tutorial!
Before you know it you'll have half your christmas gifts sorted and ideas for Mothers day too!
For best results use fine fibres like merino and silk, especially on the outer layers.  But you can use coarser fibres too!  I found Corriedale especially useful if wanting to make a lightly exfoliating bar or when making them for Gran to be sure it wasn't slippery at all!
You can even pop some detail in the last layers to create pictures like the ones below!
Get creative, do them with the kids, stock pile them for projects or gifts for later!  I had one of these babies in my drawer keeping my PJ's fresh for years!  It's amazing how long they keep their scent!  Then just use them up in the shower and once they are done you can cut them open and use them for something else or sew another bar in there! 🙂
Make them as simple or as complicated as you like!  In fact, I dare you to NOT start getting tricksy after you've made a few of these.  You'll start seeing all the ways you can add a little something more each time until you are creating masterpieces before you know it! 🙂
Happy Felting!