The Canon EOS R8 is the successor to the EOS RP, which means that it's now the most affordable way to get into Canon's full-frame eco-system – or it will be once the RP stock dries up.
The camera shares many similarities to the RP, especially with regard to its design, but at its core, it shares a sensor with the impressive EOS R6 Mark II. This means it's capable of producing some serious images and at a massively reduced cost.
The question is, what corners needed to be cut to hit such a price point? And is it feasible to save around $1000 by opting for this camera over the R6 Mark II? We were excited to find out.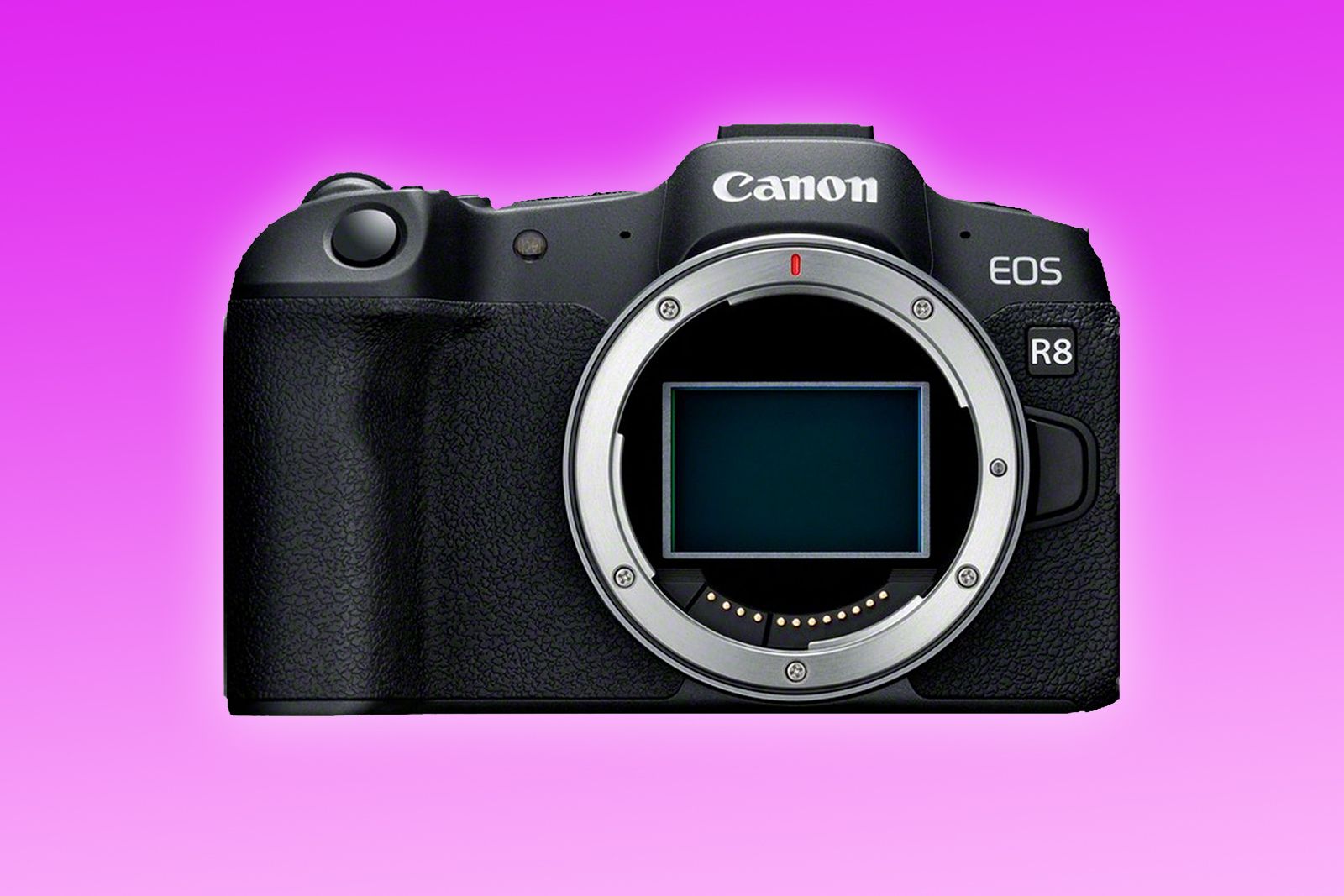 Canon
Canon EOS R8
Recommended
As one of the most affordable entry points into Canon's full-frame ecosystem, and one of the most compact and lightweight full-frame bodies on the market, the R8 is an appealing option. There are a few niggles – we'd love to have some more physical controls and IBIS, but the results are great. And that's what really matters.
Pros
Extremely compact and lightweight
Excellent full-frame sensor
Superb autofocus
Oversampled 4K60 with no crop
40fps bursts with the electronic shutter
Cons
No joystick or rear dial
No IBIS
Relatively small battery
Design
Dimensions: 132.5×86.1×70.0 mm
Weight: 414 grams
Weather-resistant construction
Simplified controls
As we mentioned in the introduction, the EOS R8 shares a similar design to the RP. This means that it's exceptionally compact for a full-frame camera, and Canon says that it's the lightest full-frame body it has produced so far.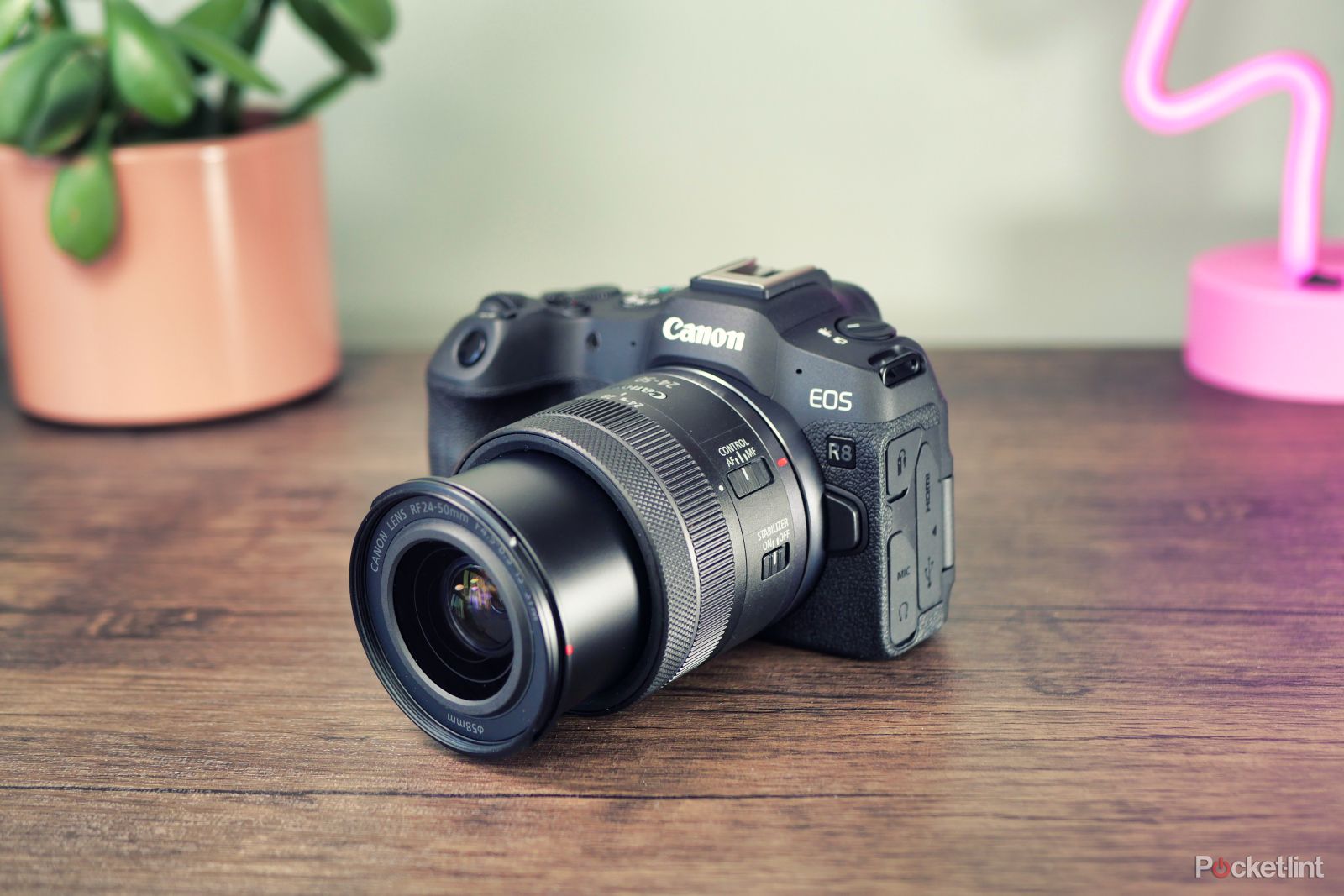 This is great for portability – one of our chief complaints with shooting full-frame is the weight of the equipment, and this body helps keep your kit bag manageable. However, there are downsides to the design. It just doesn't look or feel particularly premium, and ideally, we'd hope for something with a bit more of a professional sheen when shopping in this price bracket.
The simplified controls, which are mostly inherited from the RP, were hard for us to adjust to, as well. There's no joystick for AF selection, you'll need to tap on the display to change your focus point, and there's no rear wheel either.
We typically map our ISO to the rear wheel, and with no such input available, the next best thing is mapping ISO to the function button and using one of the other control wheels. It's not the end of the world, but it's a compromise that we could do without. We'd happily carry the extra weight if it meant a few more physical controls.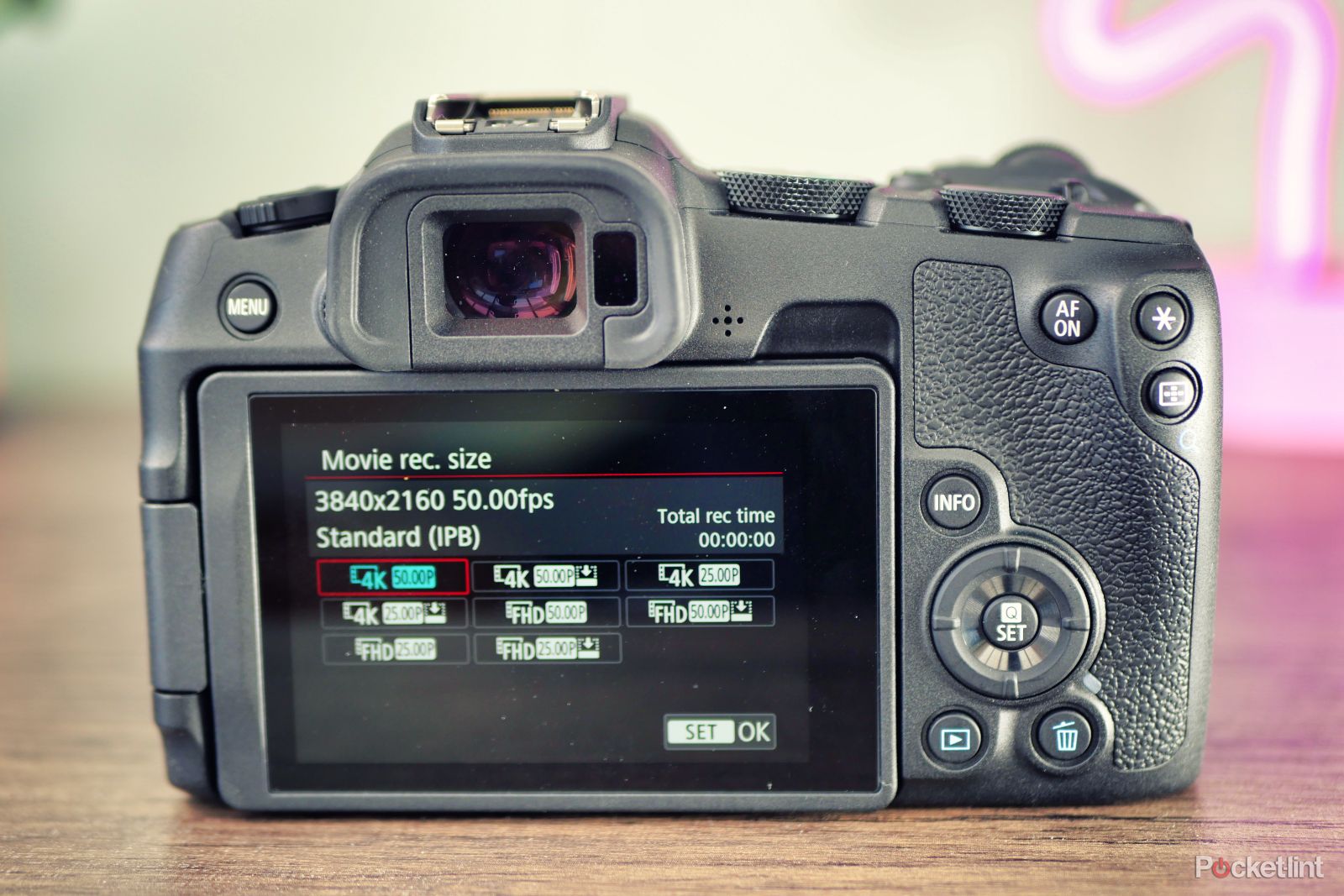 The grip is decent, and as with most other Canon bodies, great care has been taken to ensure that it's ergonomically designed. It's comfortable to shoot with while using the kit lens, which is also extremely compact and light for full-frame glass, but we can't imagine that being the case with some of Canon's larger lenses.
The battery is also smaller, it uses the LP-E17 battery which is just 7.5Wh. We didn't find this too painful to work with in practice, but if you're planning on using this camera for professional work, you'll likely want to stock up on spares. There are no battery grip options available at present, either.
So, the compromises are plain to see, but it can't be overstated how impressive it is that a full-frame camera can be this small and lightweight. The body is only a few grams heavier than our tiny Lumix GX9, with its comparatively tiny Micro Four Thirds sensor.
Connectivity and displays
Single SD card slot
Micro HDMI, 3.5mm headphone and mic sockets, USB-C
Flip out 3-inch 1.62 million dot LCD
0.39-inch 2.36 million dot 120Hz OLED EVF
Despite the tiny chassis, connectivity is quite good. The only thing that really differentiates the R8 from its larger siblings is that it has a single SD card slot, rather than the dual slots found on most professional mirrorless cameras.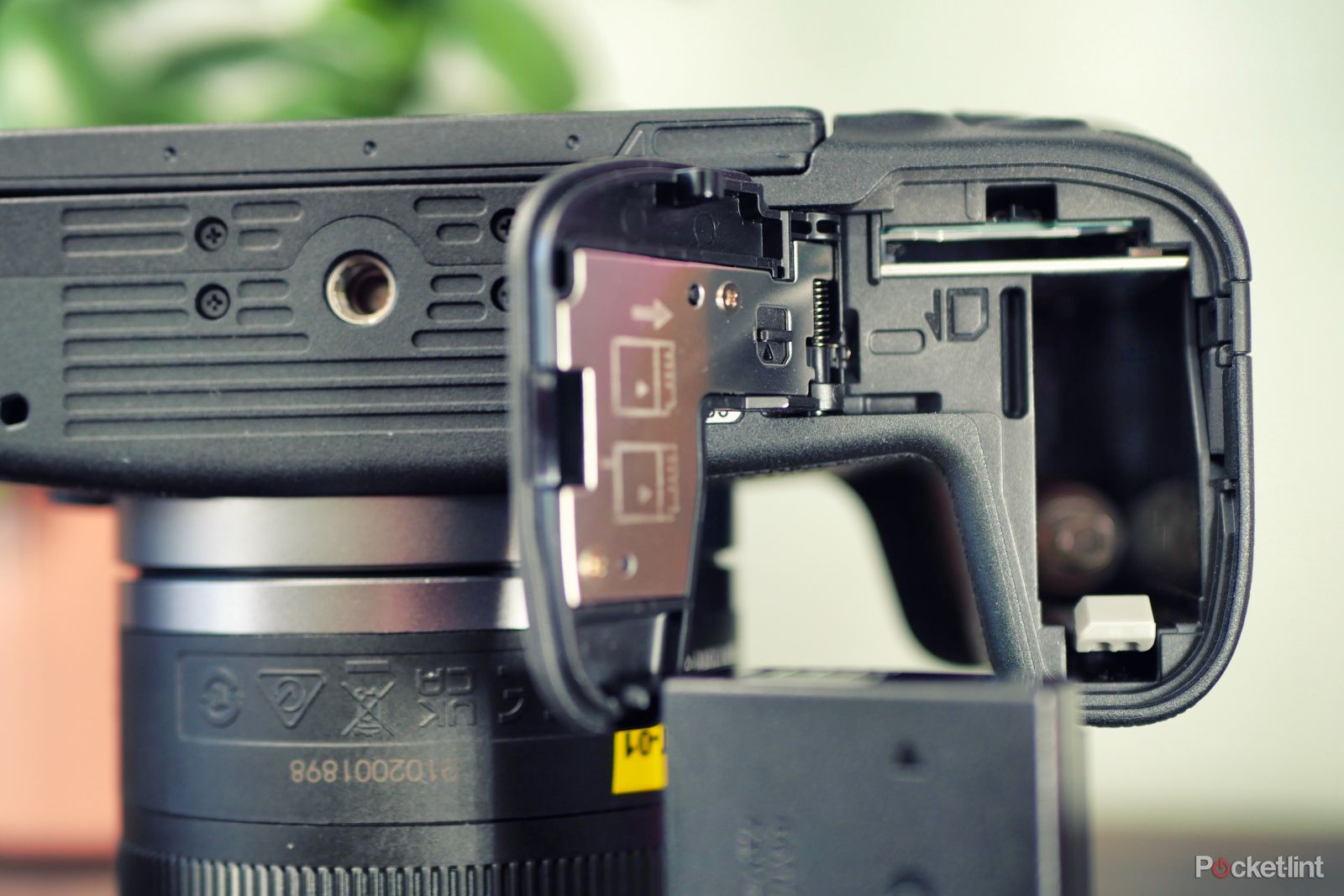 This means that you still get 3.5mm headphone and microphone jacks, a USB-C port for charging and file transfer, and a micro HDMI for video output. A full-size HDMI would have been nice, but since you don't even get one of those on the R6 Mark II, there was no chance of it appearing here.
The displays are very similar to the ones featured on the Canon EOS R7, you get a 2.36 million dot OLED EVF with a 120Hz refresh rate and a 1.62 million dot flip-out touchscreen LCD.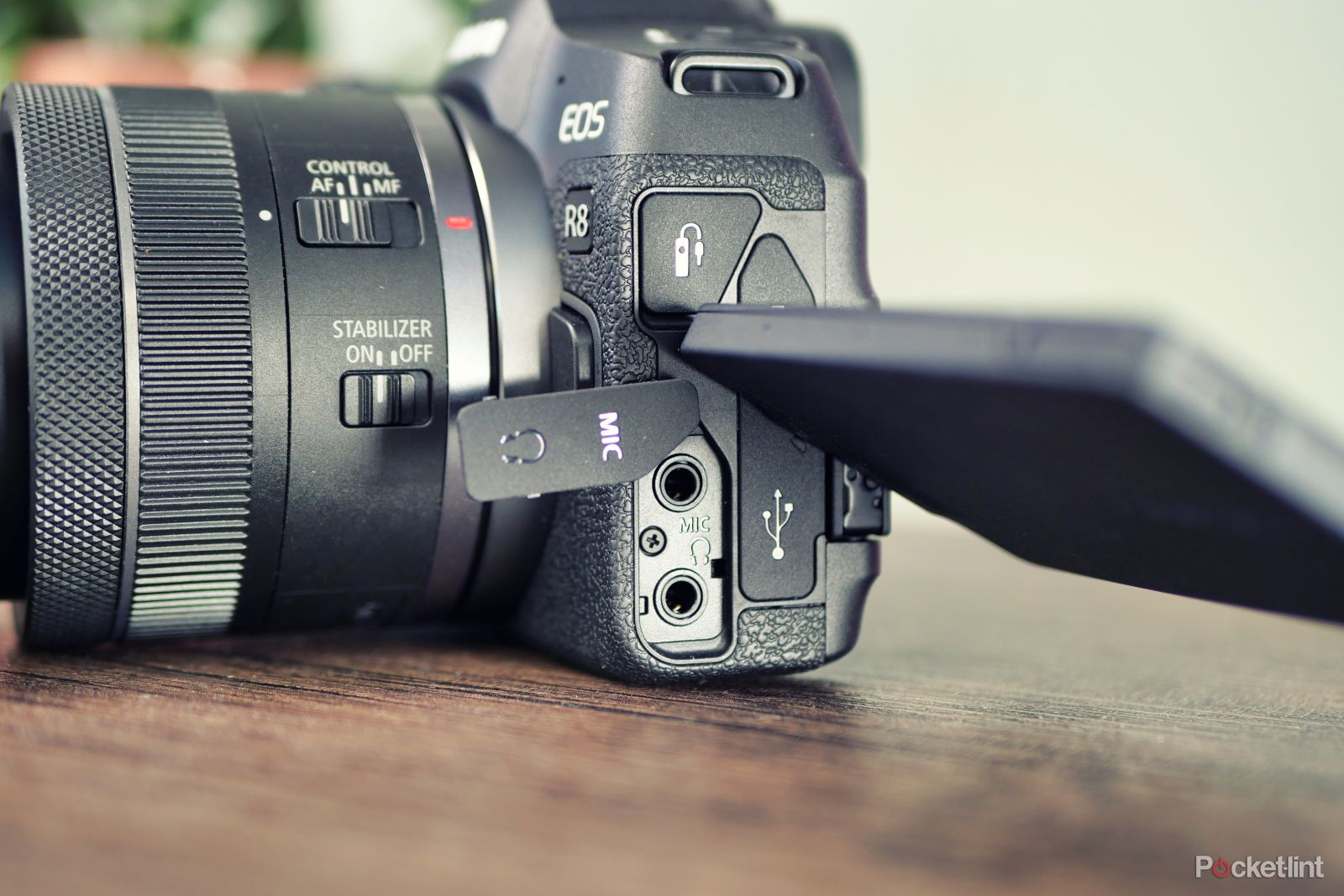 The LCD is very responsive to touch, but its clarity is nothing exceptional – there were a couple of times that we missed focus because we were judging by the display alone. Still, it gets the job done and was perfectly usable on a bright sunny day. The fact that it flips out means that it's well-suited for users that want to film themselves, too.
The EVF is much sharper, and a better way to judge your final images. The 120Hz refresh rate means that it feels smooth and natural to use, too.
Photos and videos
Full frame CMOS sensor – 24.2MP stills
Up to 40fps burst shooting / 6fps with electronic 1st curtain
Up to 4K 60fps / 1080p 180fps video
4:2:2 10bit colour with CLOG3
Since the sensor is the same as the one in the R6 Mark II, as is the processor, we were very confident that we'd be pleased with the results from the R8, and this indeed turned out to be the case.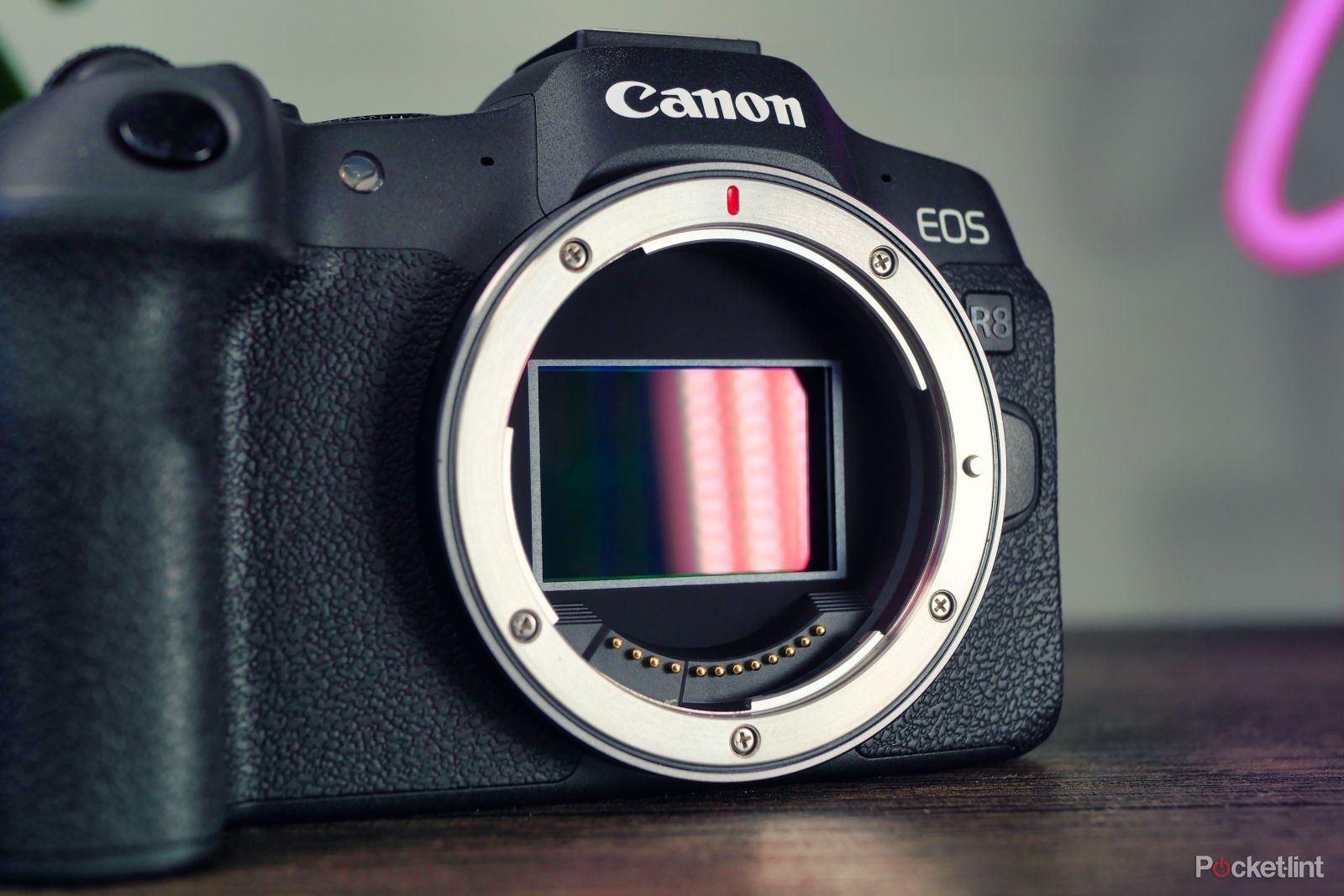 There are two main changes with the R8. Firstly, there's no sensor-shift IBIS, so all IS modes rely on either the lens or digital stabilisation (which comes with a significant crop).
Secondly, there's a new shutter mechanism on this model. Instead of using a full traditional mechanical shutter, the R8 is electronic on the first curtain, and a mechanical shutter ends the exposure – much like the Sony A7C.
Most of the time, we didn't notice much of a difference with this shutter mechanism. Though, it's worth noting that it is quite loud. The main difference you'll find is that the R8 can only shoot up to 6fps bursts, compared to 12fps on the R6 II. Of course, if you go all-electronic, you can shoot at a blazing-fast 40fps silently, with either camera.
We tested with the RF 24-50mm F/4.5-6.3 IS STM kit lens, which is impressively lightweight and small, but doesn't really show off the full potential of this camera. Still, it's the kind of glass that's useful to have in your collection for those occasions when you don't want to be weighed down by your equipment. The massive sensor means that you still get some nice depth of field, even when you're stuck shooting at f/6.3.
Another feature inherited from the R6 Mark II is the autofocus tracking capabilities. We found it very impressive on that camera, and it's just as impressive here. You can select from all kinds of options, allowing you to automatically track everything from planes and cars to animals and humans.
When it comes to video shooting, the EOS R8 offers the same oversampled 4K video shooting with no crop at up to 60fps, and the results are superb. It's liable to get a bit toasty in the process, thanks to its smaller chassis, but we didn't run into any issues ourselves. Admittedly, we tend to stick to shorter clips, though.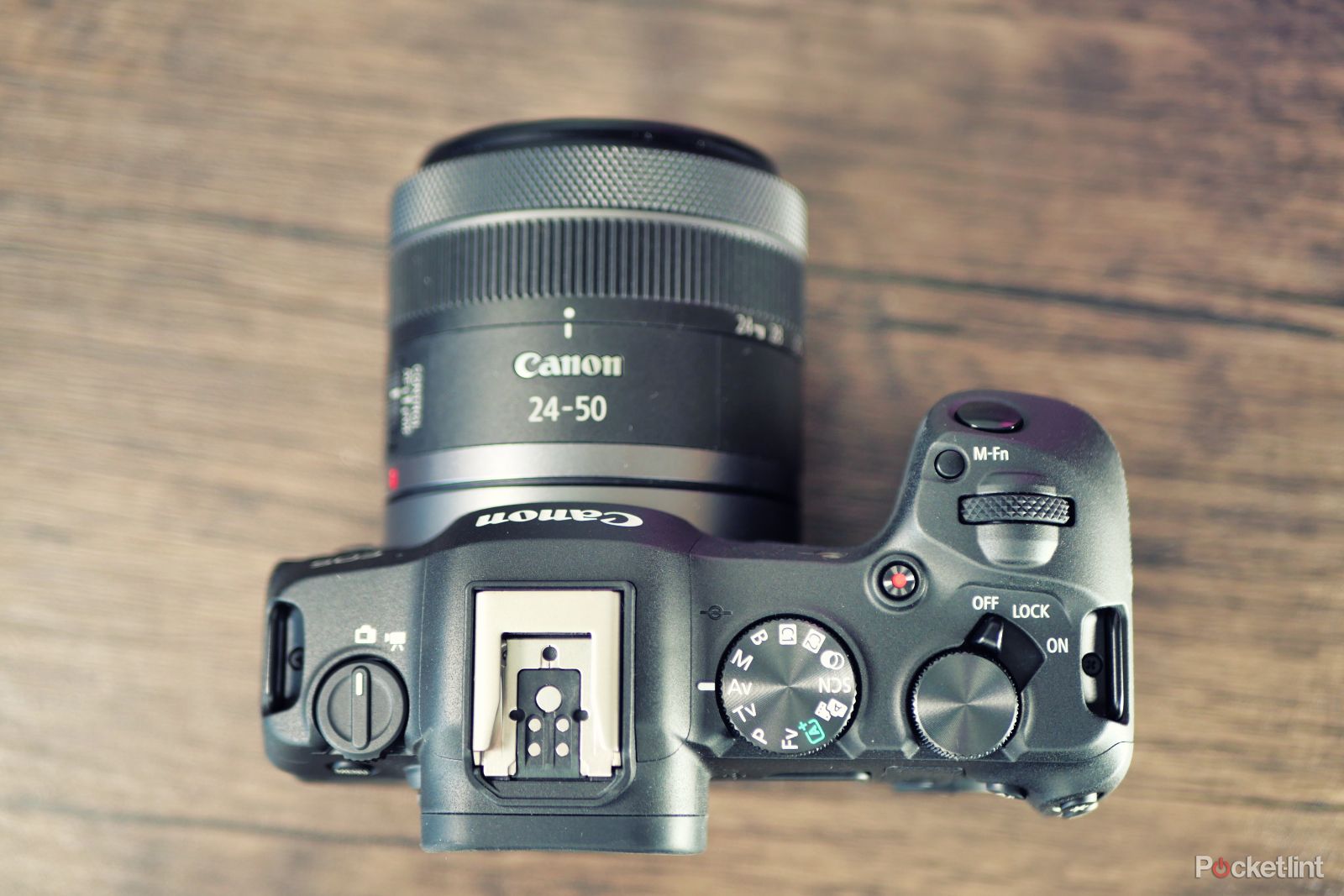 The slow motion capabilities are the same as the R6 II, as well, offering up to 180fps at 1080p resolution. It's useful, but the image quality definitely takes a hit. For the most part, we'd advise using 4K60 footage in a 30fps timeline when you need to slow things down.
There are two levels of digital image stabilisation available in camera, standard and enhanced. The standard mode will take some of the shakiness away, with a slight crop, whereas enhanced does a more thorough job, at the cost of a much larger crop. It's not quite a match for a good IBIS system, but we were surprised by how little it affected our shooting – there are no potential wobbly corners to worry about either.
Verdict
If you're keen to get into full-frame photography or filmmaking with a Canon camera, the EOS R8 is hard to resist. It offers a lot of the same features as the EOS R6 Mark II, and it does so for a grand less. Think of the lens you could buy with the savings!
There are a few things that we don't like, the simplified controls being the main one. We especially missed the rear wheel on this model, and a bigger battery would sweeten the deal, too. There's also no IBIS, but that posed less of an issue in reality than we thought it might.
Looking at Canon's lineup. The R6 Mark II is certainly a better and more well-rounded camera, and it solves all of our issues with this model. But when it costs so much more, that price becomes hard to justify. Comparing it to the R7, well, there's just no contest, we'd pick the R8 any day.
It's the competition from outside of the Canon family that makes things a bit more tricky, especially when you look at a camera like the Lumix S5II, which solves all of our issues and is much less of a jump in price. It's certainly not as lightweight or compact, though, and it can't do 4K60 without a crop.
And that's just it. The R8's dimensions are a huge part of its appeal, and considering the very few shortcomings it serves up because of it, it comes highly recommended.
Source link