Sony's first compact vlogging camera, the ZV-1, has proven to be quite popular with the content creation crowd. It offers excellent image quality, easy controls and a tiny, pocketable form factor – all at an approachable price.
Since its release in 2020, there has been one complaint that stood out above the rest, the lens on the ZV-1 is just not wide enough for vlogging. This meant that the original camera was a non-starter for many people.
Sony has heard these complaints loud and clear, and the result is the Z-V1 II. It's a similar camera, in many ways, but it has a wider lens that's much more suitable for self-shooting. That's not the only thing that's changed in this model, though, and some changes are less welcome than others.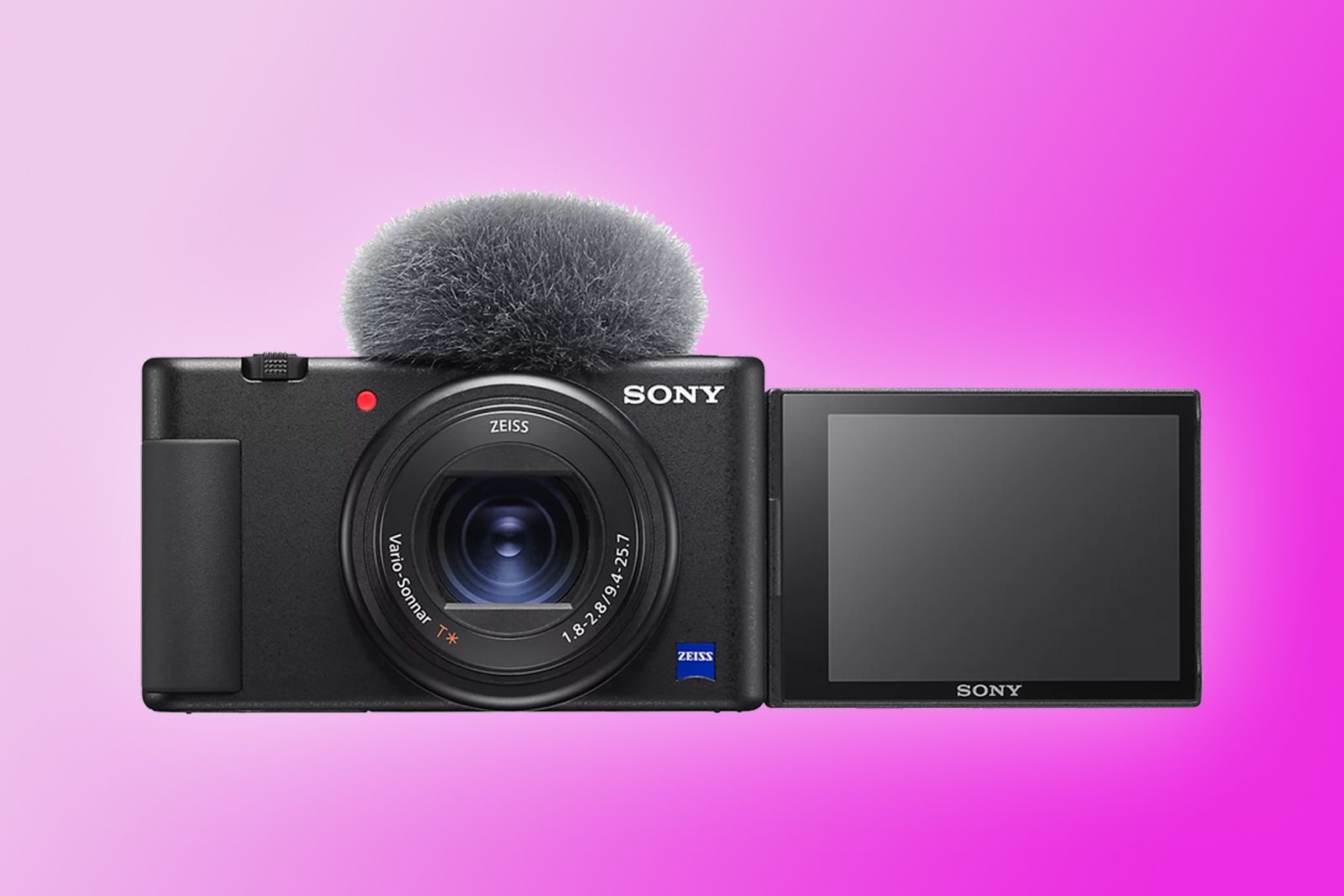 Sony
Sony ZV-1 II
The Sony ZV-1 was already one of the best options for a lightweight vlogging setup, and the addition of a wider lens, much-improved touchscreen functionality and a better microphone make it even more appealing. It's just a shame that it brought so many compromises with it, too.
Pros
Wider field of view
Excellent 3-capsule microphone
Exceptional autofocus performance
Improved touchscreen controls
Compact, lightweight and portable
Cons
Slower lens at the telephoto end
No optical image stabilisation
Less slow motion options
Loud zoom motor
Design
Dimensions: 105.5×60.0x46.7 mm, 292g
Eco-friendly SORPLAS and recycled PET materials
New tripod mount location
The ZV-1 II is almost identical to its predecessor, the styling and button layout haven't really changed at all, and the weight isn't noticeably different, either. The first difference that we spotted was the grip, it's now made from the same material as the rest of the chassis, whereas the original had a kind of rubberised coating.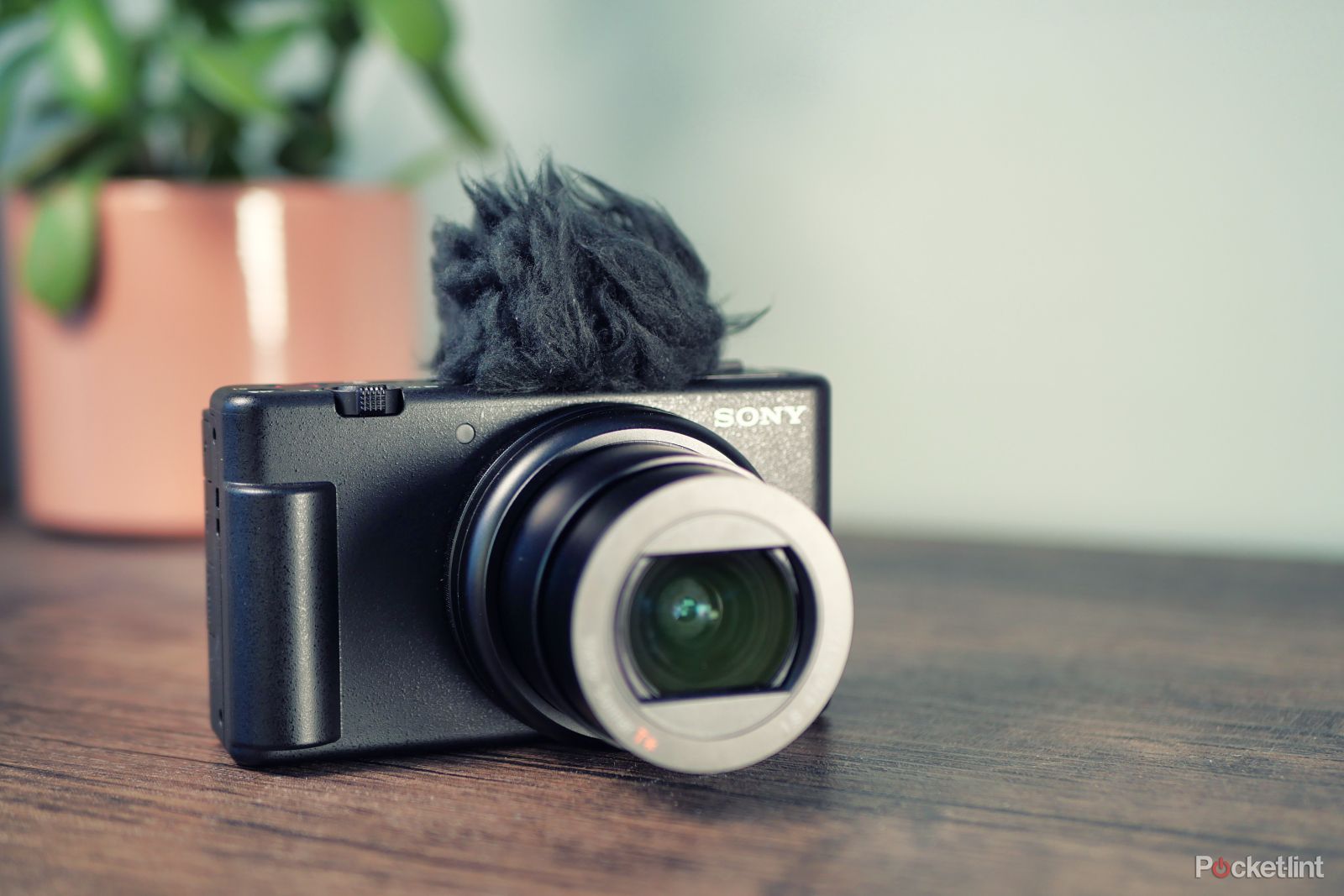 It looks like the ZV-1 II has visited a different barber this time around, too. The deadcat wind muffler for the built-in mic has a different texture, which reminds us of a Troll doll toy. The original had a softer, more convincing faux-fur effect.
Sony tells us that this new deadcat is made from 100 per cent recycled PET bottles and that the performance is the same as the original. As far as we can tell, this is the reason for the change of texture on the grip, too. The body is made from SORPLAS, which is a Sony-developed recycled plastic material. We're all for it, especially since neither of these changes affects how the camera feels to use, even if they look slightly less premium.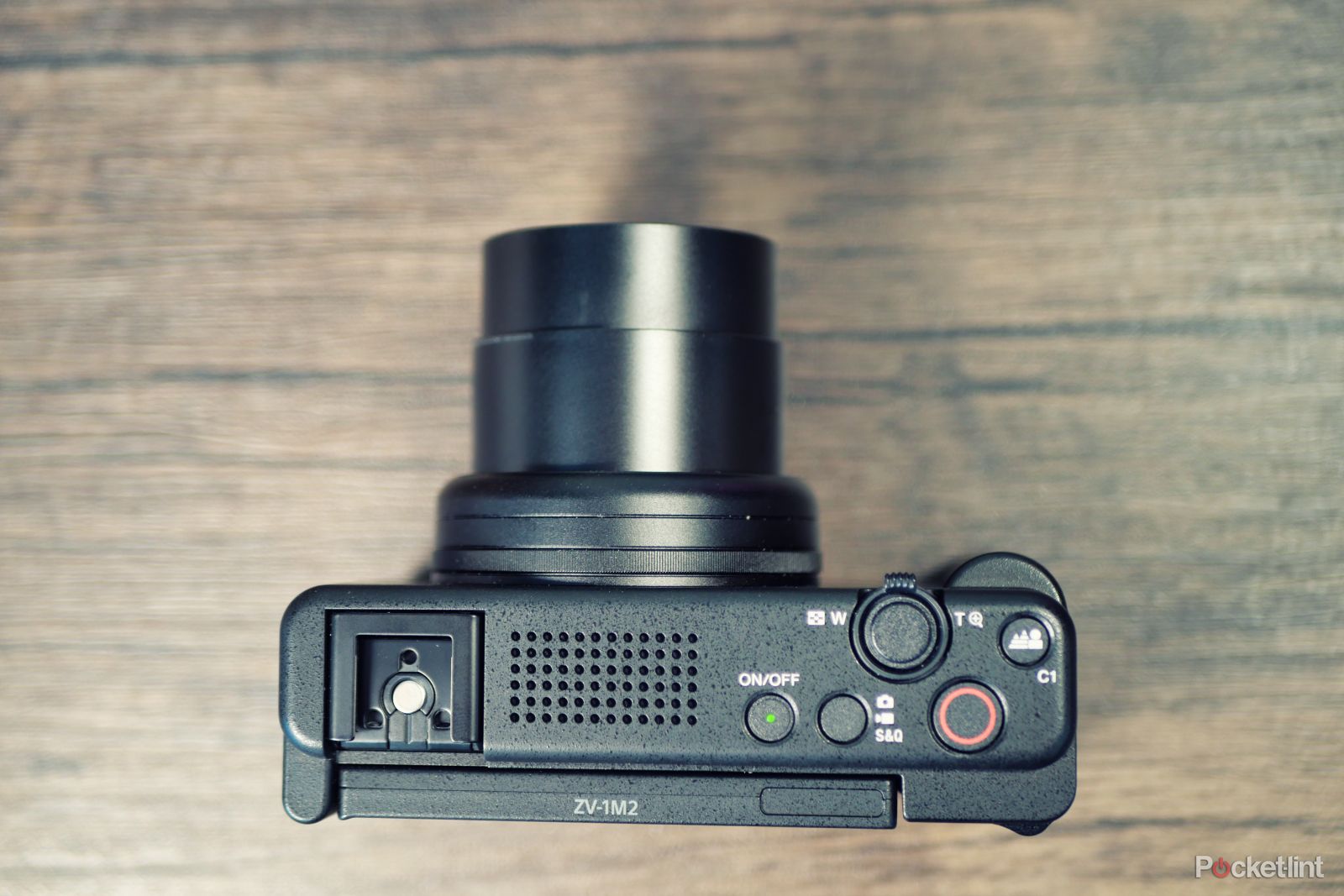 The other change is a more practical one, the tripod thread on the base has been shifted farther away from the battery door, which means that you can now access your battery and SD card with a quick-release plate attached. It's a big win for convenience, but it's still not the ideal location, it's now offset to the left-hand side of the lens, which makes framing your shots with a monopod or handle feel a little awkward. Still, it's better than it was, and these are just the kind of compromises you have to make with such a compact camera.
Display, connectivity and battery
3-inch flip-out touchscreen LCD, 921600 dots
USB-C, micro HDMI, 3.5mm microphone, SD card slot
Removable NP-BX1 battery, up to 75 min video recording or 290 stills
The display seems to remain unchanged on the ZV-1 II, it's still a 3-inch flip-out touchscreen panel with a 921,600 dot resolution. However, what you can do with the touchscreen has changed quite dramatically.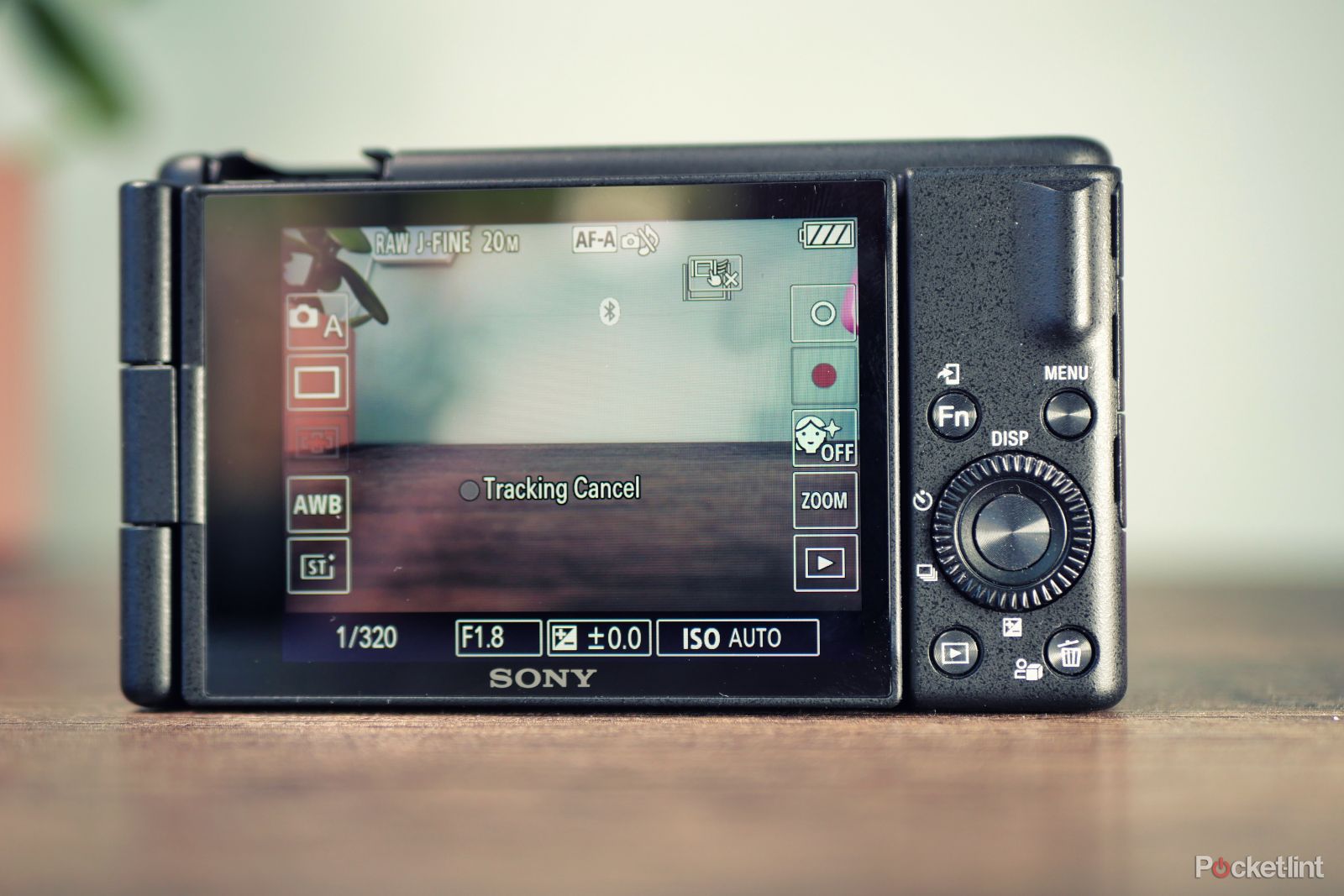 The original ZV-1 only allowed you to use the touchscreen to focus on a subject or enlarge an image in playback mode, you couldn't change any settings or swipe through menus. On the ZV-1 II, you're given an array of touch icons to give you quick access to all of the camera's features, and you can swipe and tap in all the menus, too. It's a vast improvement over its predecessor.
The connectivity is mostly unchanged, too, aside from the move to a USB-C connector, rather than a micro USB. That means you get a micro HDMI for video output and a 3.5mm microphone input, the USB-C is used for power, file transfer and webcam use. There's still no headphone socket, which some users will find disappointing, and it doesn't appear that you can use a USB-C dongle for audio output, either.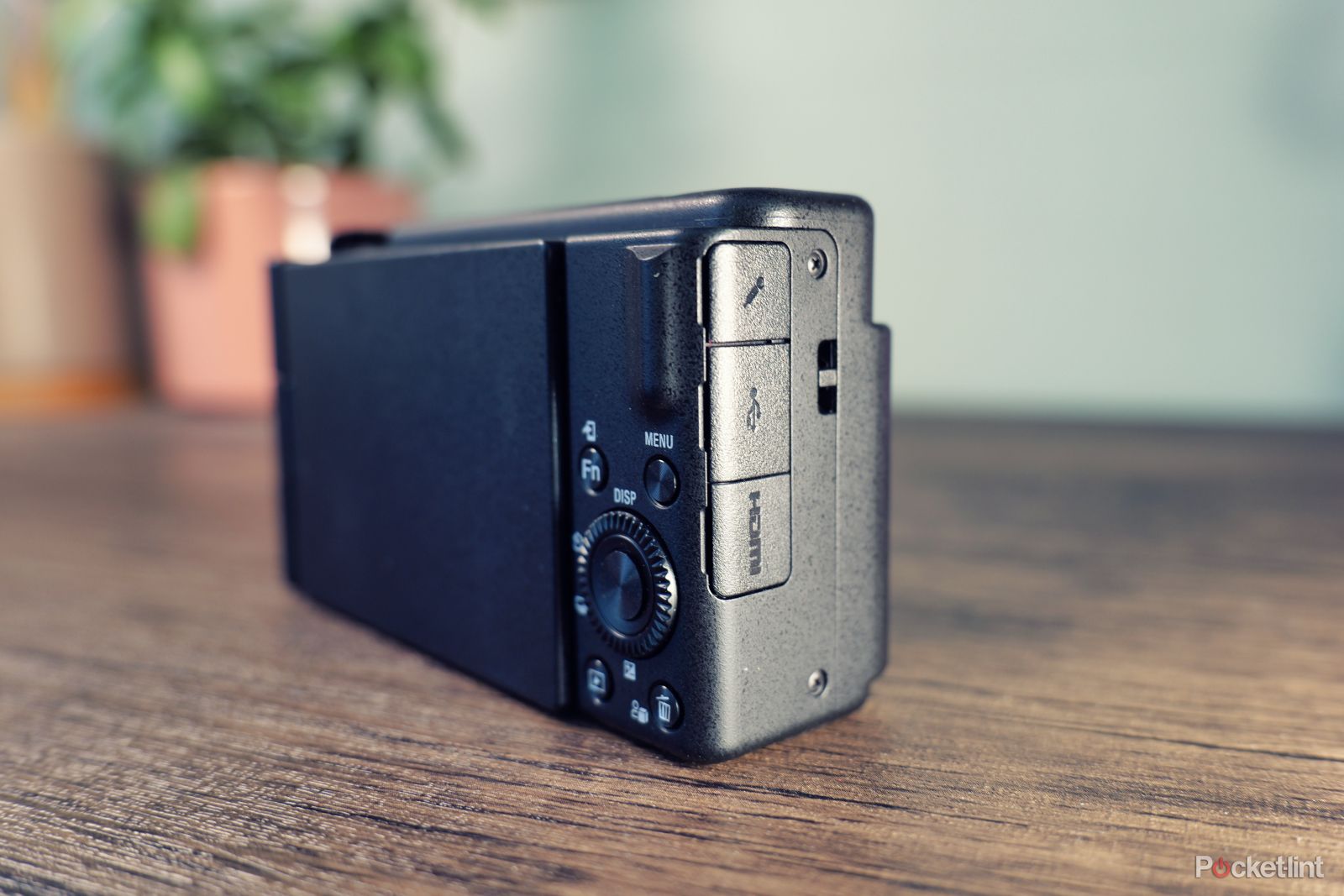 The ZV-1 II uses the same removable NP-BX1 batteries as its predecessor, the longevity wasn't impressive when we reviewed that, and the same is true of the successor. Realistically you can usually get around 40 minutes of 4K recording on a charge, so long as you're switching it off between shots. It's not too awful, but something that we would have liked to see an improvement on.
Photo and video performance
New 18-50mm equiv. f/1.8 – f/4 lens
Upgraded 3-capsule intelligent microphone
20MP stills, 4K 30fps video, Up to 120fps 1080p S&Q
When it comes to imaging, the new lens is the factor that makes the biggest difference to your results. The camera utilises the same sensor as its predecessor, and so the resolutions and frame rates on offer here are largely the same.
The new lens is 18mm equivalent at its widest, and this is a perfect focal length for vlogging at arm's length, which is what the camera is geared towards. However, for some strange reason, Sony has removed optical image stabilisation on this model, so you're stuck with electronic stabilisation only. As you likely know, EIS requires a crop in order to function, so when stabilisation is turned on, you effectively end up with something around a 21mm equivalent.
It's still wider than the ZV-1's 24mm equivalent lens, but the difference is less dramatic, and that's a tad disappointing. Of course, if you're using a tripod or a gimbal, then you'll still be able to take advantage of the full width, and not have to worry about jittery footage.
There are other compromises with this new lens, too. The 50mm telephoto length is significantly shorter than the 70mm reach of its predecessor, and it's slower at this end of the zoom scale, only opening up to f/4, compared to f/2.8 on the ZV-1.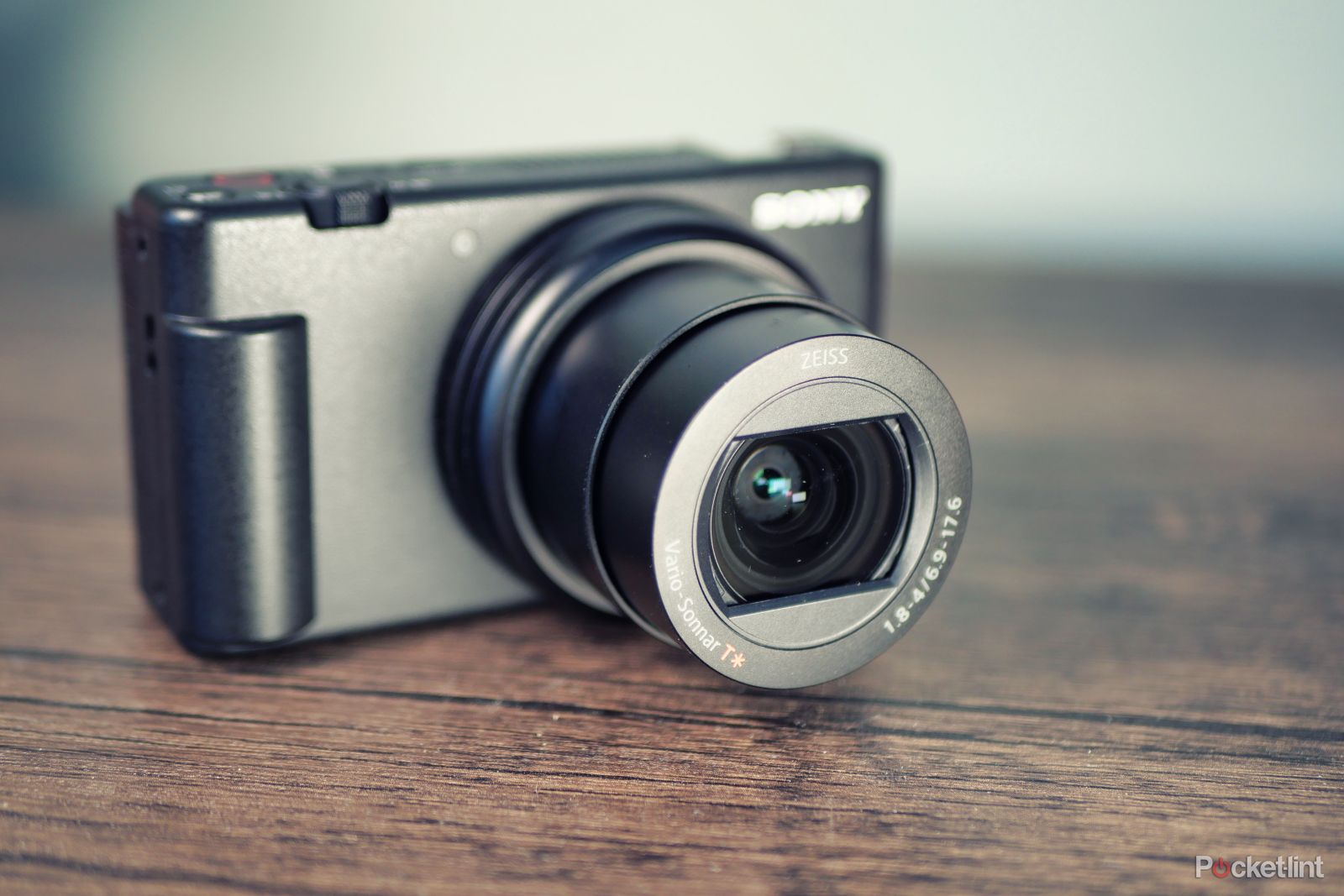 Whether this matters all depends on how and what you shoot, thankfully the lens still opens up to f/1.8 at the wide end, so you can get some nice shallow depth-of-field on your talking head shots.
The autofocus capabilities are outstanding, as we've come to expect from a Sony camera, and animal eye-tracking now works in video, whereas on the previous model, you could only access it for stills shooting.
Another tweak comes in the form of multi-face recognition, which is inherited from the ZV-E1. This automatically stops down the lens so that multiple subjects can occupy the focal plane, without you having to decide which subject should be in focus. It's very handy, especially for those that are unfamiliar with manual controls.
Also from the ZV-E1 comes Cinematic Vlog mode, which applies 21:9 black bars for a faux-cinema look, along with a variety of looks, which are essentially like Instagram filters that you can add in camera. We didn't find this one particularly useful, its the sort of thing that we do in post, rather than in the camera, but it could be a good bit of fun for beginners.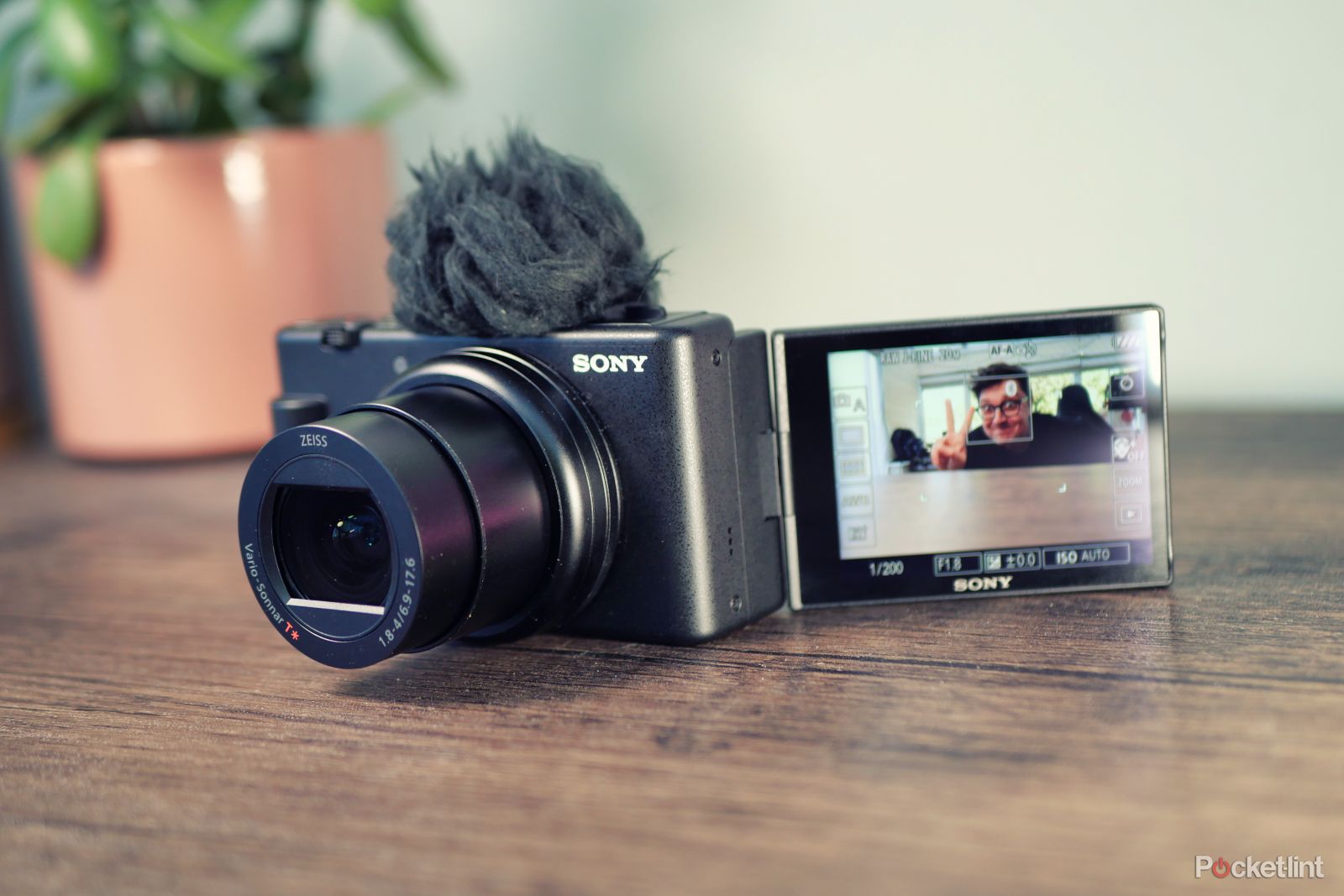 Strangely, the S&Q (slow and quick motion) modes have been nerfed on the ZV-1 II, and we're not entirely sure why. The ZV-1 could shoot all the way up to 1000fps in 1080p, whereas the ZV-1 II maxes out at just 120fps. We're big fans of slow motion, so we were very disappointed to learn this.
The microphone has been upgraded on this model, it inherits the automatic direction-switching microphone that was introduced with the ZV-E10. This means that the ZV-1 II can automatically detect what you're filming and switch between front audio, rear audio, or a mixture of both. It seemed to work quite reliably in our testing, but if you find that it's not doing the trick, you can manually select the microphone direction, too. We were impressed with the audio quality, it picks up voices especially well and the provided deadcat does a great job of muffling wind sounds. The only downside is that the sound of the lens zooming comes through very loudly, which was the case on the original, too.
Even though it's clearly designed with video as the priority, the ZV-1 II takes photos too, and decent ones at that. You'll still benefit from the superb autofocus, and the speedy stacked sensor means that you can shoot bursts of up to 24fps – which is great if you want to capture some sports snaps.
We didn't spend too long testing the photo capabilities, as there doesn't seem to have been much development in this area since the first model, but the results we got were pretty good. As you might expect, low light is the weak point compared to other camera systems, since it's only a 1-inch sensor, but in good lighting, your pictures might surprise you.
Verdict
All in all, the ZV-1 II is a bit of a mixed bag. We got some of the things that the camera needed, like a wider lens and better touchscreen functionality, but at the cost of some features that we didn't want to lose, like OIS and high-speed slow motion.
On the whole, we'd say it's an improvement on its predecessor, mainly owing to the massively improved touch-controls, wide lens, autofocus tweaks and a better microphone setup. If you're using it for vlogging, as the manufacturer intends, then these four factors make it so much more appealing.
However, the downsides are plentiful, particularly when you consider that this model has increased the MSRP by $100 over the original. If you're not shooting yourself vlog-style very often, you might find that the original fits your needs better, especially if you shoot at longer focal lengths and like slow-motion modes. Thankfully, the ZV-1 doesn't seem to be discontinued just yet, so you can still pick up one of those if you'd prefer.
If you're looking for a video powerhouse that can slip into your pocket, we think the ZV-1 II is one of the best options around. It's a shame that so many compromises are involved, but for the most part, it's a better experience, and it's still easy to recommend.
Source link