The Best Ever Pecan Pie has the perfect balance of sweet and salty, with just the right amount of crunch from those delicious pecans. It is a holiday favorite that you don't want to miss out on!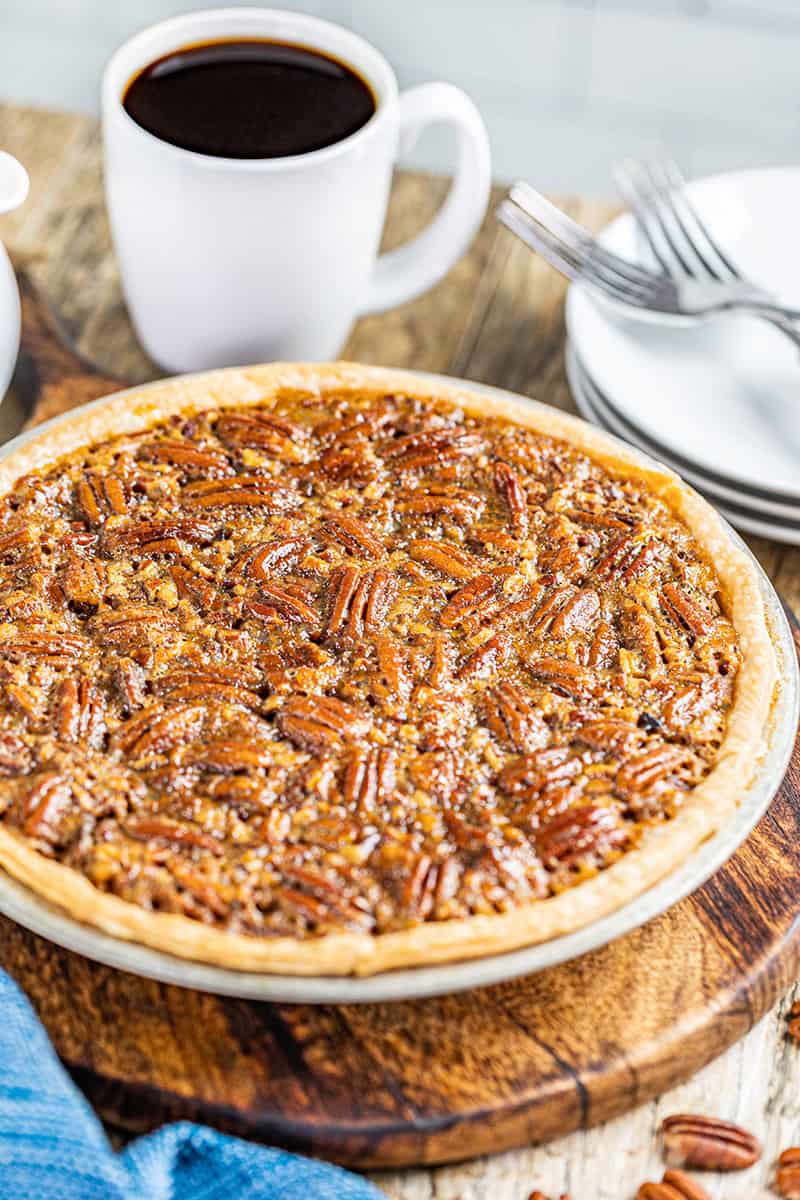 As kids, we never wanted to try pecan pie. Why would we go for the pie full of nuts when there was a perfectly good apple pie or cherry pie right next to it? If only we had known. We missed out on so many years of glorious pecan pie. These days, older and wiser, we have learned to head straight to the pecan pie at holiday get-togethers, just to make sure we don't miss out! We crave that sweet and salty, perfectly crunchy pie, and we know you will too!
Crust Tip:
If your crust is getting too dark while baking, go ahead and add a ring of tin foil around your crust to prevent it from any further browning. 
Pecan Halves vs. Crushed Pecans:
Either is completely acceptable to use. However, we prefer to use crushed pecans ourselves. Crushed pecans give this pie a nice crust at the top.
Should I eat Best Ever Pecan Pie warm? 
You can definitely eat your pecan pie warm, and a lot of people love it that way! We prefer to let it cool to room temperature to allow it to completely set before diving in. 
Crust Options:
Homemade or store-bought? I think you know our opinion on this one by now. Homemade is always best, and this recipe is super easy! If you need to cut corners, you can always buy unbaked pie crust at your local grocery store.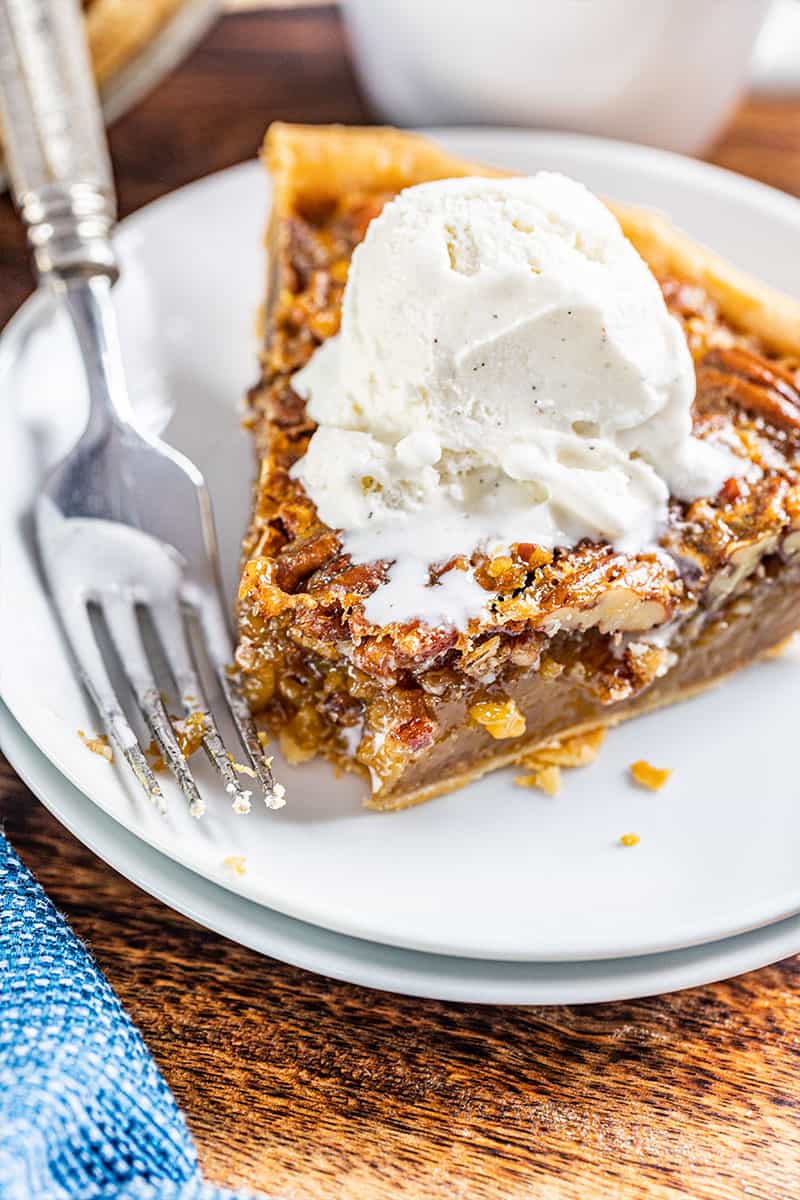 Storage Instructions:
Store leftovers in an airtight container in the refrigerator for up to 4 days.
If you like this recipe, you may be interested in these other delicious pie recipes: